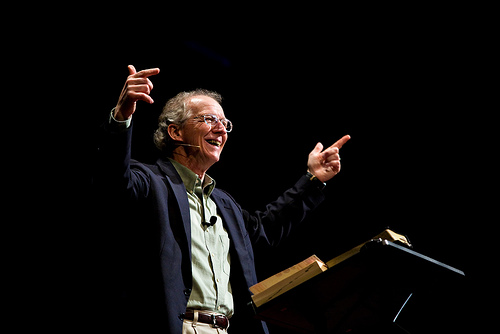 John Piper of Bethlehem Baptist Church has a vision for accountability and small groups in his congregation, and it is not a tame vision. Below is a segment from a message he preached over 20 years ago entitled, "Battling Unbelief Together."
The sermon is based on Hebrews 10:24-25. In this message Piper highlights:
We are commanded to meet together in smaller, face-to-face settings.
We are commanded to break bad habits of avoiding that kind of face-to-face fellowship.
The nearness of the coming Day of Christ should compel us to meet more often and more intensely.
Our face-to-face meetings are meant to empower one another to love.
We encourage one another to love by reminding each other of the great and precious promises of God.
Listen to the sermon excerpt below. You can read or listen to the whole sermon at DesiringGod.org.