Just how many teens are talking with strangers online, and how many are meeting up with those strangers?
In 2006, Cox Communications partnered with the National Center for Missing & Exploited Children and TV host and children's advocate John Walsh to better understand teen online behavior, Internet safety, and the role parents play in their children's use of online media. They conducted a national survey among 1,000 U.S. teenagers ages 13-17.
Their report shows that nearly 7 out of 10 teens have received personal messages from people they've never met. These teens were asked "When someone whose name you don't recognize contacts you online (email, IM, text, or chat messages), do you usually ignore their messages?" 6 of 10 said yes. 3 of 10 said they replied to the messages or chatted with them.
8% of teens surveyed said they had actually met with someone they had only talked to online. This percentage was higher for 16- and 17-year-olds (14%) and lower for 13- to 15-year-olds (4%).
It is important to note, however, that the report lacks information as to whether the individuals they met were also other teens or adults.
Click here to download the full research findings.
TEENS EXPERIENCE WITH POTENTIAL ONLINE THREATS: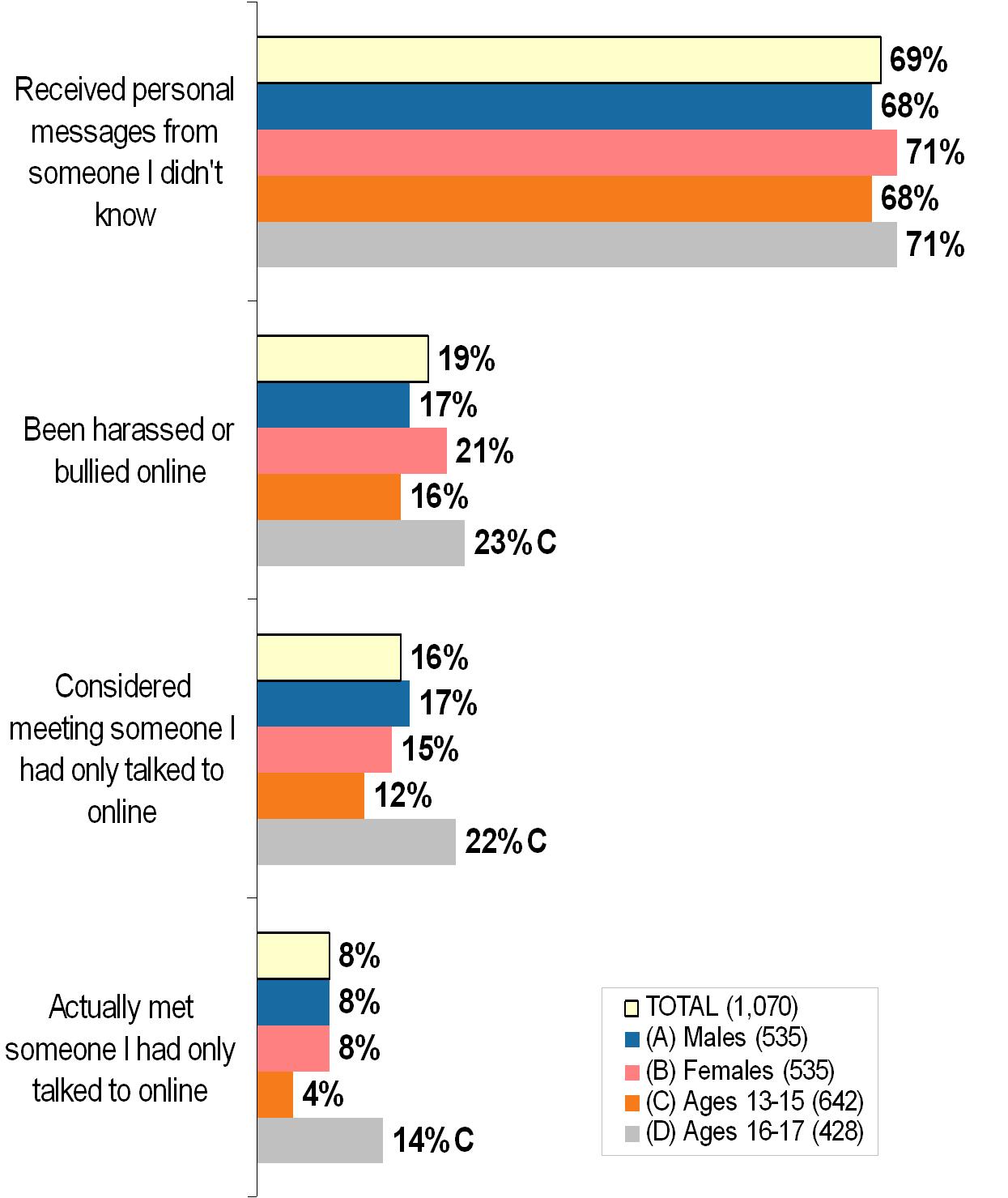 TALKING ONLINE WITH SOMEONE YOU DON'T KNOW: