Optional Internet Filtering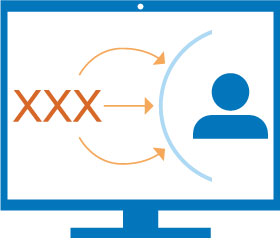 Available for: Windows®, Mac® OS, Android™ phones and tablets, and iPhone®, iPad®, and iPod touch®
What is Internet Filtering?
What if you could block Internet content for your children based on their maturity level? What if you could block porn completely without being forced to use a filter that treats you like a kid?
The Covenant Eyes Internet Filter is available in addition to our Accountability service. It looks at all websites visited in real time and rates them based on age-appropriateness. The person you choose as the Filter Guardian uses these ratings to block content based on six age-based Filter Sensitivity Levels and easily sets which pages are blocked and which are allowed.
Parents can easily adjust the Filter's sensitivity as their kids grow older, meaning the Filter grows with them.
Adults can have the Filter Guardian set the Filter to block only highly mature websites as an extra layer of protection, and can even ask for override rights.
Sign up for Covenant Eyes

A Filter that Grows With Your Kid
Your 16-year-old can handle different content than your 5-year-old, so don't keep them at the same level. You can easily update the Filter settings for their unique usernames as their needs change.

Age-Based Filter Sensitivity
Choose from six age-based sensitivity levels (like Y for Youth or MT for Mature Teen) to easily block content based on what's age-appropriate.

Custom Block/Allow Lists
Want to limit access to certain websites for some people, but not for others? The Filter Guardian can give each Filter user a custom block and allow list, and can even set a person's Filter to only allow pre-approved sites.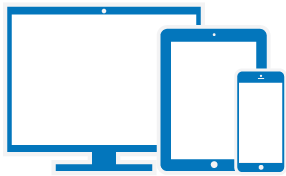 One Username. Many Devices.
Your Filtered username lets you sign in on any computer, smartphone, or tablet with Covenant Eyes installed, so go ahead and put it on any device you use at no extra cost.
Download a device comparison sheet (PDF) to see how Covenant Eyes works on Windows, Mac, and mobile.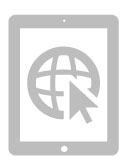 Filtered Browser for iPhone, iPod touch, and iPad
Our web browser for iPhone, iPad, and iPod touch, which replaces Safari, provides you with the same content blocking and custom block/allow lists as our desktop software…and you get the app for free with your Covenant Eyes membership!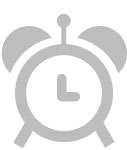 Time of Day Blocking
Don't want your kids going online after their bedtime? The Filter Guardian can block Internet access at certain times of day. (This feature is currently not available on mobile.)
Online Safety: Not Just for Kids
Internet temptations don't end at 18. Want to use the Filter for yourself as an extra layer of protection? Our Filter blocks porn while still giving you the flexibility to do what you need online. Add Internet Accountability for yourself and older kids to talk about specific gray areas online. Any attempts to get past the Filter will appear on the Accountability Report, which allows those moments of weakness to be discussed.
Optional Override Rights
Just using the Filter as an extra layer of protection? Your Filter Guardian can give you override rights to allow pages that have been blocked by the Filter. If you also use Internet Accountability, these sites appear on your Accountability Report.

Internet Use Reports
When you use Internet Accountability and Filtering together, all the sites you visit (including sites that have been blocked by the Filter) will show up on the Accountability Report.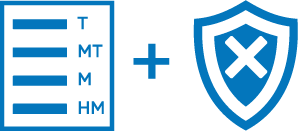 Internet Accountability and Filtering: The Total Package
When you use both Accountability and Filtering together, sites that have been blocked by the Filter appear on the Accountability Report for easy conversations about inappropriate websites. This is especially good for teenagers, who may still need the protection from highly mature sites but would also benefit from conversations about wise choices in general—and the dangers of pornography in particular.
Personal Account
Best value for 1-2 people.
Accountability starts at $10.99 per month for one user.
Each user can add Filtering for just $1.50 per month.
Family Account
Best value for families with kids in the home.
All users get Internet Accountability, making it easy to see where each person went online.
Add Filtering to any username at no extra cost.
Costs $14.99 per month, no matter if you have two kids or twenty.
Covenant Eyes Communities
Covenant Eyes is launching a new innovative new way to provide accountability to your church or organization.
Coming soon. Learn more here.
Ready to Get Started with Covenant Eyes?
Got questions? We'd be happy to help you! Call us for free customer support at 877.479.1119 (toll-free) or 989.720.8000 (outside the US).
We want you to see firsthand how Accountability and Filtering improves your use of the Internet and your family's time online. If you are not satisfied for any reason, just call us within 30 days to request a full refund.
Sign up for Covenant Eyes