Business (not) as usual.
The human side of crisis.
Ron DeHaas
CEO, Covenant Eyes
3.26.2020
COVID-19 (coronavirus) has impacted every aspect of life. By now, we have all received messages from the services we use, assuring us that it's "business as usual."
But let's be honest. It's not business as usual. Life is different! Who even knew what social distancing was until just two weeks ago?
Which is why I wanted to give you an update on some of the things we're doing to support you during these uncertain times.
To begin, one of our core values is to provide high-grade customer service. I'm happy to report that we've fully transitioned our Member Care Team to work from home. This will ensure that we can deliver on our promise, as long as you don't mind an occasional dog barking!
Additionally, we've added staff to our online chat support so that we can answer your questions as fast as possible. Our website also has an in-depth support center with answers to common questions.
I'm an eternal optimist. I've seen generosity grow in our own community here in Michigan as we do our best to care for each other. We've taken the step to continue to pay our local vendors, while they stay safe at home with their families. What steps are you taking to be more generous to those around you during these unusual times?
We care for our community, we care for our employees, and I hope you know that I, along with every one of the Covenant Eyes staff, care for you. In this unique time, if you are experiencing financial hardship related to the pandemic, we are committed to helping you. Please, contact our Member Care Team if you have any questions about your service, or if we can help you in any other way.
My thoughts and prayers go to everyone affected by this crisis. I stand with you and will continue to update you with new information. May God bless you.
Sincerely,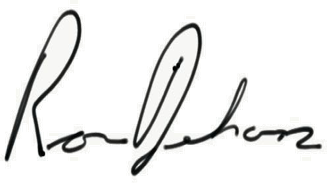 Ron DeHaas
CEO, Covenant Eyes