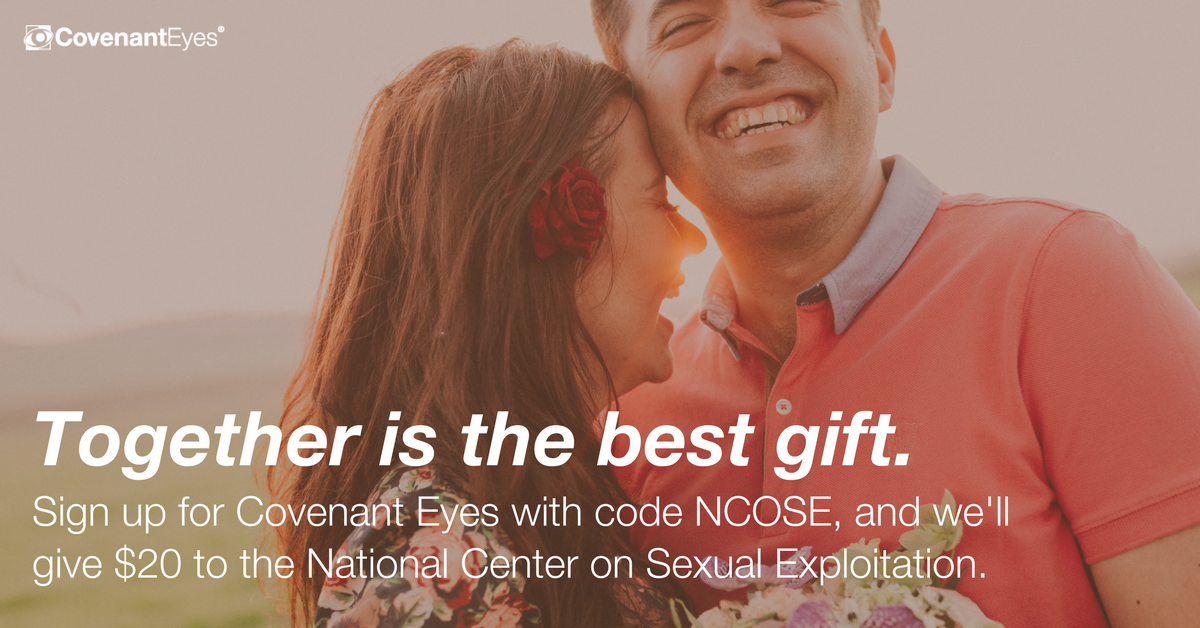 With Black Friday and Cyber Monday behind us, it's time to start focusing on charity this holiday season. Covenant Eyes has teamed up with the National Center on Sexual Exploitation (NCOSE) to celebrate human dignity and stop the exploitation of others. There's no shortage of news stories showing how people are being exploited by Hollywood elites, politicians, and others in powerful positions. The National Center on Sexual Exploitation battles this injustice on all levels, taking on corporations with its successful "Dirty Dozen" list, working with government officials to recognize pornography as a public health crisis, and leading the movement to end sexual exploitation.
"The National Center on Sexual Exploitation is our torchbearer in Washington that is changing policies from the government level, corporate level, and individual level to restore human dignity and fight against sexual exploitation in all of its forms," said Ron DeHaas, president and CEO of Covenant Eyes and board member of NCOSE. "I believe deeply in NCOSE's mission. It's the same as Covenant Eyes' mission. We want to change culture for the better."
From now until the end of 2017, Covenant Eyes will donate $20 to NCOSE for every new Covenant Eyes signup that uses the code NCOSE. Those interested can signup here. But hurry, this offer is good only until December 31, 2017. Sign up today with promo code NCOSE and benefit yourself with Internet accountability and benefit NCOSE with a $20 gift from Covenant Eyes.
For more information on what NCOSE is up to, visit EndSexualExploitation.org.
Feel strongly about this issue? Share this message with your social media friends so that they don't miss out on this incredible giving opportunity!