PROTECT YOUR FAMILY FOR JUST $15.99 PER MONTH.
The way we interact with each other is changing. We live on our phones. We connect to the world through our screens. Sometimes we even have three screens up at once: we stare at our phones with our laptops on our laps in front of the TV.
And your kids need help learning how to navigate that world.
Covenant Eyes' revolutionary new Screen Accountability™ service monitors what you do on your computers, phones, and tablets, whether you're using a web browser or on an app or even offline completely. We take periodic screenshots and analyze them for explicit content. These highly blurred screenshots are sent in a report, as well as a sampling of other screenshots. That way you can have a conversation about what your kids actually saw on their devices.
With a Family Account, Covenant Eyes lets you give each person in your home a unique username for one flat rate of $15.99 a month. So stop imagining, and see how much safer your family can be. 
Sign up for Covenant Eyes

A unique username for everyone in your family
Covenant Eyes works best when each person in your home has their own unique username, allowing you to monitor and filter them based on their unique needs. With a Family Account, you can give everyone a username at no extra cost.

A separate report for every person
With a Family Plan, every person has Screen Accountability. That means their activity is monitored on every device with Covenant Eyes installed, and each person's activity is sent in a unique report.

Optional blocking at no extra cost
Want an extra layer of protection? Add our blocking service, powered by CleanBrowsing, to completely prevent access to known porn domains and lock major search engines to SafeSearch. Best of all, you can add this protection to everyone on your account for free!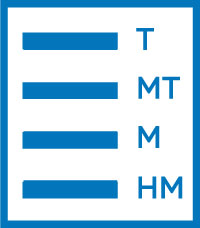 A CLEAR VIEW OF DEVICE USE
Screen Accountability works in the background, taking periodic screenshots and blurring and encrypting them before they ever leave your devices.
You'll be able to see at a glance whether your family viewed any inappropriate content so you can have accurate and timely conversations with your kids about what they see and do and where they may struggle online.
DOMAIN BLOCKING FOR EXTRA PROTECTION
Want to block pornographic websites completely? Our optional blocking feature, powered by CleanBrowsing, allows you to easily choose what kind of websites you want to block. It also locks SafeSearch on major search engines and sets YouTube to Restricted Mode.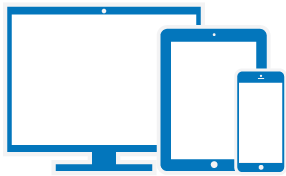 PROTECT ALL THE DEVICES YOU OWN
Do you go online using more than one device? Don't worry, we don't charge you per machine, so install Covenant Eyes on all the devices you use, like your Mac, your iPhone, or your Kindle Fire HD. As long as you're signed into the Covenant Eyes software, your device activity will show up on one single report for each person.
EDUCATE YOUR FAMILY ABOUT ONLINE DANGERS
Covenant Eyes offers a number of free ebooks, blog posts, and more to keep you informed about the risks your family faces online. The resources we've featured will help you explain the value of Screen Accountability to your family.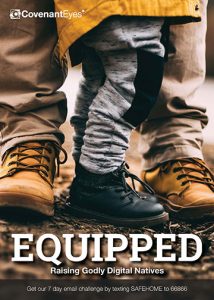 Equipped: Raising godly digital natives
Parenting in the modern world is tough, especially since kids are always connected and internet dangers are everywhere. That's why we wrote the free ebook Equipped.
With editions for both Catholic and general Christian parents available, Equipped is a comprehensive guide for parents like you that helps navigate the complexities of todays connected world, enabling you to raise smart, healthy kids who make wise choices online.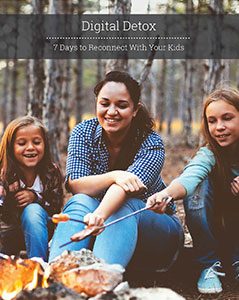 Digital Detox: Get 7 days of tech-free family activities and conversation starters delivered to your inbox!
Technology has many benefits, but it can also keep us from having healthy conversations and forming deep connections with our kids. That's why we created Digital Detox. It's 7 days of emails designed to help you reconnect as a family in fun and easy ways.