Resources for Priests and Ministry Leaders
The Guidance You Need to Address Porn Use
We're committed to providing Catholic resources for priests, ministry leaders, educators and parents that will help you understand porn addiction recovery and prevention so your people can heal and experience an even more fruitful life.
Safe Haven Sunday
The Safe Haven Sunday Initiative is an annual campaign that uses original Catholic resources, a step-by-step implementation guide, a constantly updated website (cleanheart.online), and expert consultants to help diocesan and parish leaders promote a culture of digital integrity for all.
Join over 20 dioceses covering over 6,000,000 Catholics who have already implemented the Initiative.
Get More Information About Safe Haven Sunday
Certificate Training Courses for Priests, Educators, Strugglers, and Parents
Clean Heart Online was created by Covenant Eyes and is a central location of great Catholic resources for parents, priests, and anyone who wants to use technology well. Here you will find certificate programs, ebooks, email challenges, blog posts, confessional resources, marriage preparation tools and more!
Catholic Parenting Resources
These ebooks are also available as free downloads, or for purchase to give away during Safe Haven Sunday.

Equipped
Smart Catholic Parenting in a Sexualized Culture
Equipped is short enough to read while waiting for your son's orthodontist visit to finish, but full of our best tips for helping you guide your children through a pornified world. In this ebook, we will show parents how to have honest conversations about self-image, sexuality, sin, and shame, provide proven methods for training our children how to be media literate, and more.

Confident
Helping Parents Navigate Online Exposure
When a parent discovers her child or teenager has been looking at pornography, it can be alarming, hurtful, even frightening. In the confusion of the moment, it is important for parents to understand that these are not uncharted waters.
This ebook provides a full step-by-step guide for parents to walk them through these crucial conversations.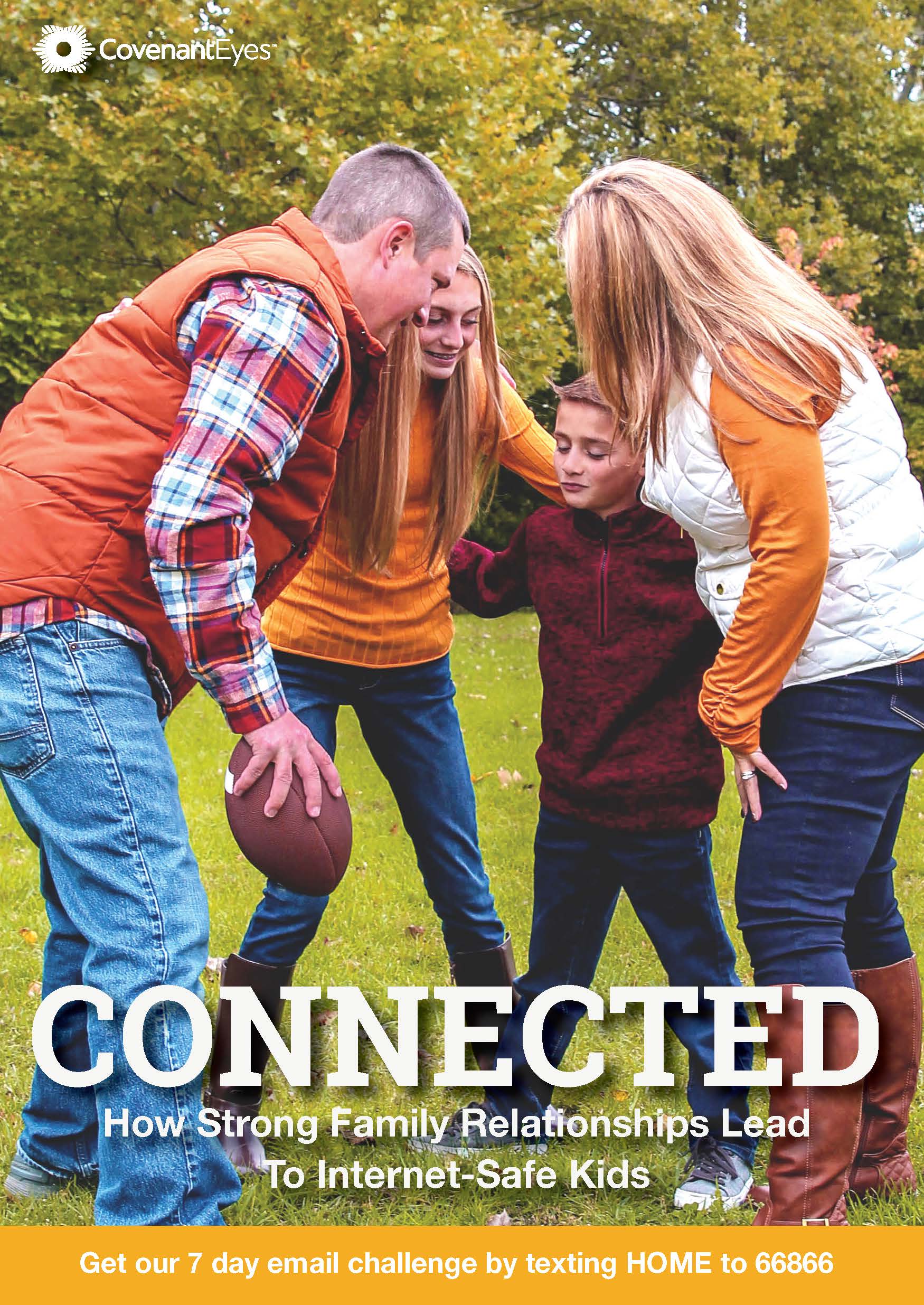 Connected
How Strong Family Relationships lead to Internet-Safe Kids
Studies have found that boredom and loneliness are key factors in child and teen porn use. The solution? Strong family connections.
This ebook provides real-life stories and practical tips for strengthening all your relationships—with God, with your spouse, and with your kids—to keep them healthy and porn-free.