This article refers to our Detailed Browsing Logs and Internet Accountability reports. It does not apply to Screen Accountability™.
When you use Covenant Eyes Internet Accountability, we monitor where and when someone goes online. This includes things like the pages you actually see, as well as ads and videos embedded on a page, and even some of the background code. All of this information is tracked and reported to our systems. There, we give it an age-based rating, assigned because of the content, context, and other information.
That's a lot of information, and when we show everything on the reports it gets very long and could be very confusing. To make sure things are not confusing, Covenant Eyes assigns one of three labels to the information we see.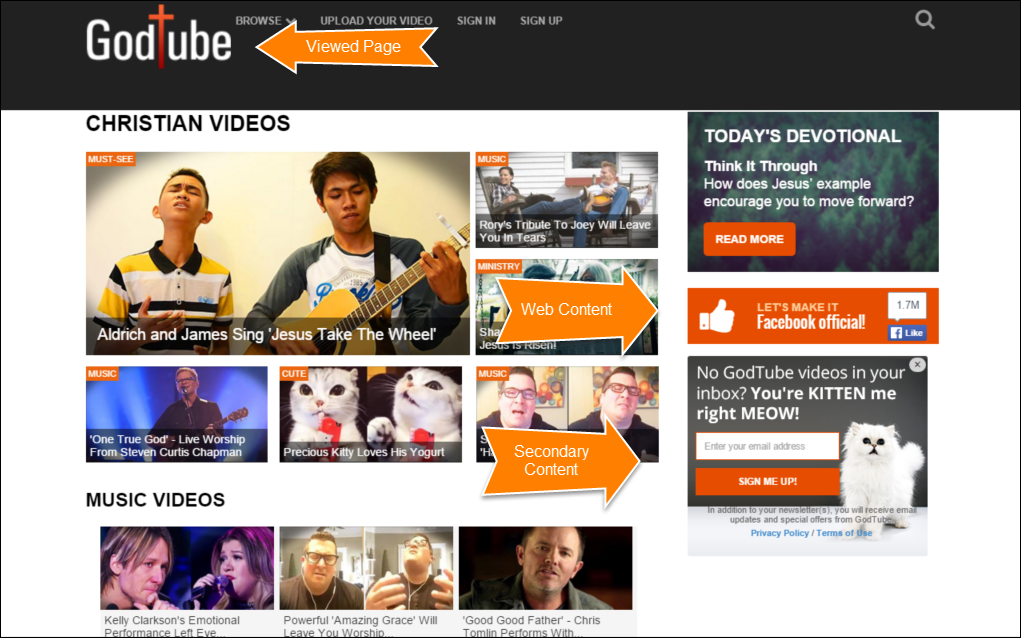 Web Content
By default, we give everything the generic label of Web Content. By everything, we mean everything: every blog post, every Facebook "share" button on that blog site, every photo on that post, every ad, and so forth.
If we don't know any more information about the Web Content, it will show up on the Internet Accountability report and Detailed Browsing Log with that label. When we know more information about a piece of Web Content, we will label it either as a Viewed Page or a Supporting Page.
Viewed Pages
A Viewed Page is Web Content we have identified as having been viewed by the member through one of our supported browsers. These include:
Chrome, Firefox or Internet Explorer on Covenant Eyes for Windows versions 5.0.4.49 and higher.
Chrome, Firefox, or Safari on Covenant Eyes for Mac versions 2.5.0 and higher.
The Covenant Eyes Browser app for iPhone®, iPod touch®, and iPad® versions 2.4.0 and higher.
Secondary Content
The building blocks of a Viewed Page are called Secondary Content. These will only appear on a report if there is something about that piece of Secondary Content that is of concern.
All URL types are visible in the Detailed Browsing Logs.