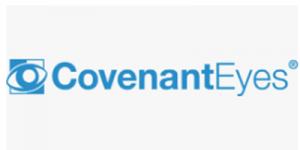 Covenant Eyes recently partnered with a company, CleanBrowsing, to add a domain blocking service to our software. This means if a Covenant Eyes user attempts to visit a pornographic website on any device, CleanBrowsing will block the site. CleanBrowsing's domain blocking will replace the traditional Covenant Eyes filter across all platforms.
Why did you make this change?
While our filtering solution was helpful, it was challenging to set up. You likely used our Filter because you want to stay away from pornography. Our new blocking service is simple and does exactly that: automatically blocking known pornography domains and providing protections most people desire, like Safe Search on Google and Bing and YouTube Restricted Mode.
How do Covenant Eyes and CleanBrowsing work together?
The Covenant Eyes software will enforce CleanBrowsing's domain blocking settings. These domain blocking settings will function with Covenant Eyes Screen Accountability™. This means all users will have a uniform and consistent blocking experience across all devices.
What are the CleanBrowsing blocking levels?
CleanBrowsing has two blocking levels available, which can be managed through My Account on the Covenant Eyes website:
Adult Filter
Blocks access to all adult, pornographic, and explicit websites. It does not block proxy or VPNs. Mixed-content sites (like Reddit) are allowed. Google and Bing are set to Safe Search.
Family Filter
Blocks access to all adult, pornographic, and explicit websites. It also blocks proxy and VPN domains that are used to bypass the filters. Mixed content sites (like Reddit) are also blocked. Google, Bing and YouTube are set to the Safe Search.
FAQ:
How can I change the Blocking settings for a user?
The Filter Guardian can change the settings by signing into My Account, selecting "Manage Users," and clicking on "Blocking" below the user's name.
What happened to the Block and Allow List/Blocked Times?
With Covenant Eyes' recent partnership with CleanBrowsing, changes were made to My Account and settings related directly to our Filter settings. Since the Covenant Eyes software is no longer providing a filtering service directly, users do not have access to customizing the settings. In its place we do provide basic blocking settings for managing CleanBrowsing.
What about social media?
With a few exceptions, most social media websites and applications will be allowed through our blocking feature. With the Screen Accountability service, we'll be able to capture and report any concerning screenshots from from time spent on any social media sites or apps.
What about apps?
Similar to social media websites and apps, most applications will be allowed through the CleanBrowsing filter. Covenant Eyes Screen Accountability will capture and report any concerning screenshots.
What is Safe Search?
Safe Search is a search engine's optional, internal filter. When enabled, this feature limits explicit search and image results. Our blocking, powered by CleanBrowsing, automatically enables and enforces Safe Search for popular search engines. To protect our users, Covenant Eyes keeps Safe Search permanently turned on, and will not allow it to be turned off.
In My Account, you can select either the Adult Blocking Level or the Family Blocking Level:
Adult Blocking Level: enables and enforces Safe Search for Google and Bing
Family Blocking Level: enables and enforces Safe Search for Google, Bing, and Yahoo