For various reasons, the Covenant Eyes app does not work on streaming devices. But we encourage you to utilize free router-based filtering, your devices' free parental control tools, or change your device.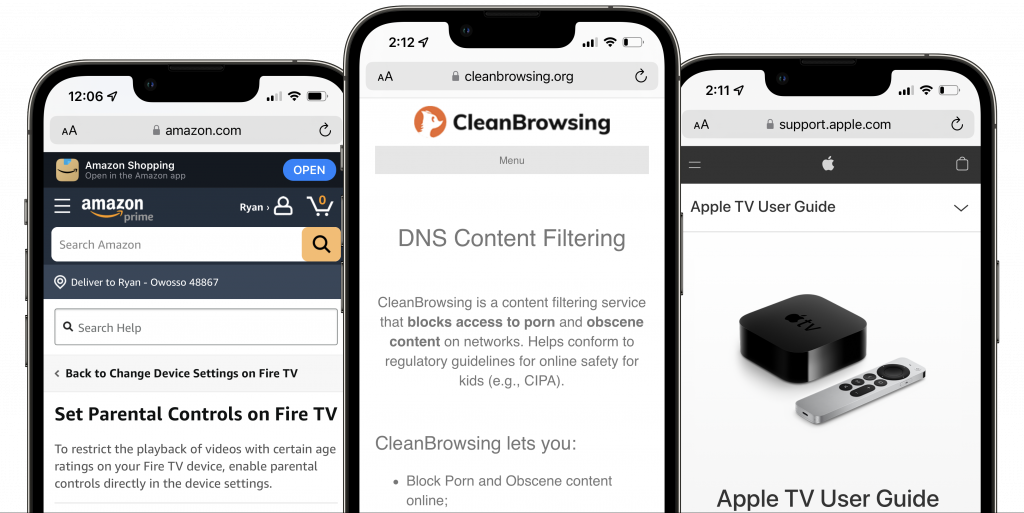 Router-Based Filtering
Protect your home by adjusting the settings on your router (the device that sends and amplifies your WiFi).
Decrease the availability of inappropriate content by changing your router's connection settings. CleanBrowsing and OpenDNS offer free guides on how to use their free connection settings on your router.

NOTE: If you're using Covenant Eyes' Blocking service and CleanBrowsing/OpenDNS, you may experience connection or filter issues because the two filters may conflict.

Parental Controls
Use your device's built-in controls. Most device manufacturers provide parental controls, viewing restrictions, or age restrictions. Here are some common brands:
Swap Your Device
In extreme cases, get rid of the device. A person may swap their device and get a less tempting one (e.g. a phone without internet or a Tracfone®) in order to save a relationship or preserve their own well-being.
---
Related Reading