You may see a "So sorry, the link has expired" message if you're trying to look at an old email report. Select an option below to learn more: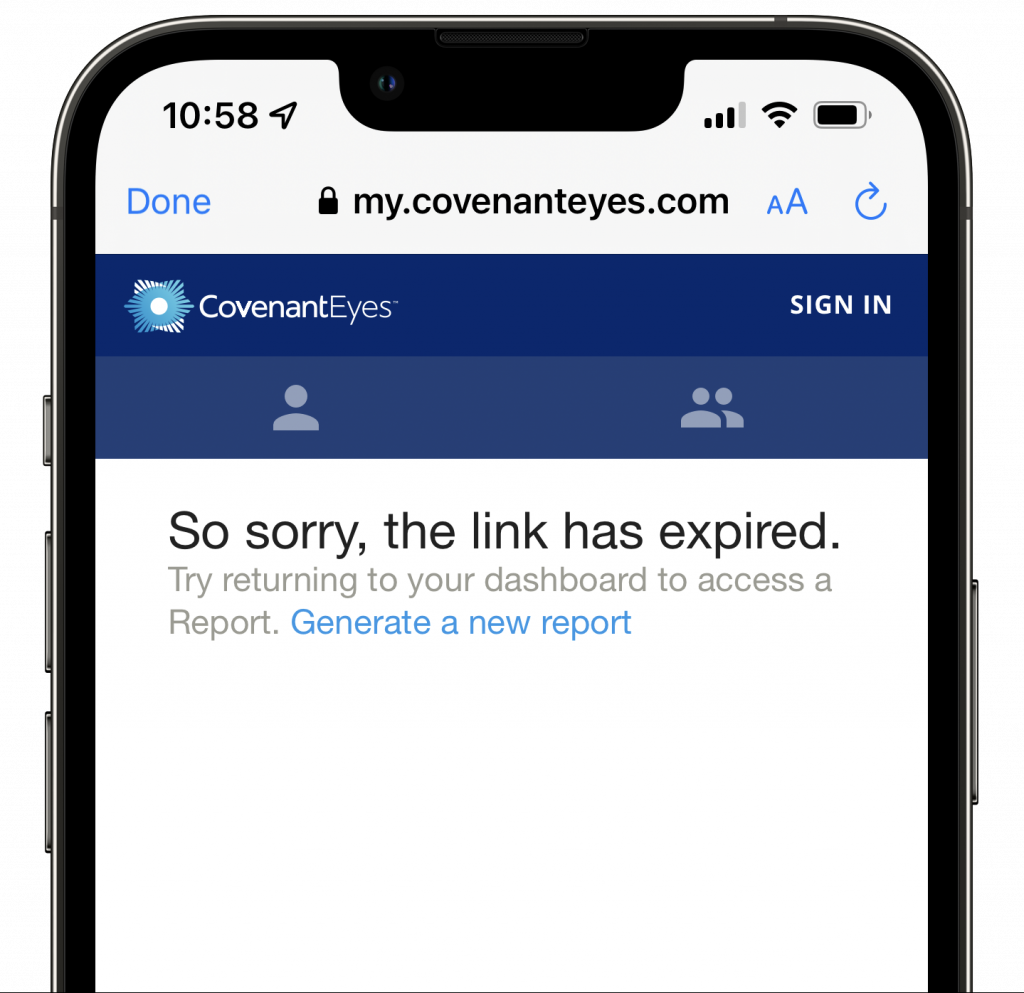 Why am I seeing this message?
Screenshots in email reports expire after 15 clicks or 10 days, whichever occurs first. If you find yourself clicking screenshots in a report and seeing this message, you may have opened the screenshot too many times, or too many days may have passed since you received this report.
Or the device you're using has a poor internet connection. If Covenant Eyes cannot establish a good connection, you may receive the message that "…the link has expired." Try looking at the email report on a different device, or change your internet connection.
How can I see the screenshots or report?
If you want to review an old report and get the "the link has expired" message, you can generate a report through our online member portal, My Account. See our How do I view a report? support article for more information.
How long will Covenant Eyes keep report data?
For security purposes, Covenant Eyes doesn't keep screenshots or report activity for more than 30 days. We then permanently and irretrievably delete it from our databases.
Therefore, members and allies can generate a report from up to 30 days ago in our online member portal, My Account.
Related Reading