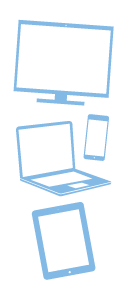 Now that you've signed up for Covenant Eyes, your next step is to take care of the technical side. There are three parts to this:
1. Install Covenant Eyes on All Your Devices
You can install our program on multiple devices for free. Learn how to install Covenant Eyes.
2. Make Sure You Have the Right Number of Users
Adding user names is ideal if you have more than one person using your devices. Learn how to add usernames.
3. Adjust the Filter
If you use our Filter, your Filter Guardian will need to set up the Filter to block the right stuff. Learn how the Filter Guardian sets up the Filter.