Apple has guidelines for what apps can and cannot do on an iPhone® or iPad®.  One guideline in particular applies to Covenant Eyes: we cannot take screenshots inside other apps. We provide thorough accountability for the whole device by combining two items: 1) Screen Accountability™ within the Covenant Eyes app and 2) domain monitoring across the rest of the device.
Covenant Eyes App = Screen Accountability
You can use the Covenant Eyes browser the same way you use Safari—surf the web, watch videos, or do some online shopping! What makes our app unique is that all activity within our app is monitored by Screen Accountability. On an iOS device, this is the only place we can take screenshots. Any screenshots captured in the Covenant Eyes web browser will appear under the "Other Screenshots" section of the report. If any of the screenshots are concerning, then they will appear under the "Screenshots to Review" section.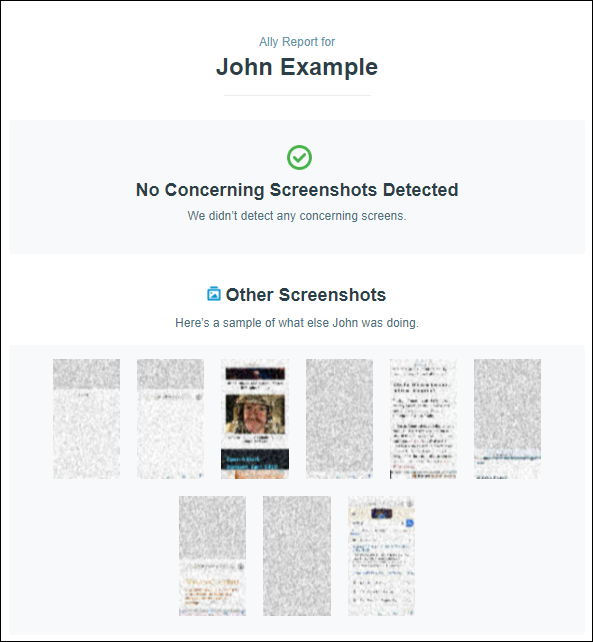 All Other Apps = Domain Monitoring
To capture visited websites in all apps besides our own, we use domain monitoring. Any highly mature domain activity captured outside of our app will be reported under the "Mobile Background Data" section of our report (see image below).  It's helpful! But when compared to Screen Accountability, this isn't the best or most effective form of accountability. That's why we strongly suggest enabling the Screen Time content restrictions to lock down the iOS device.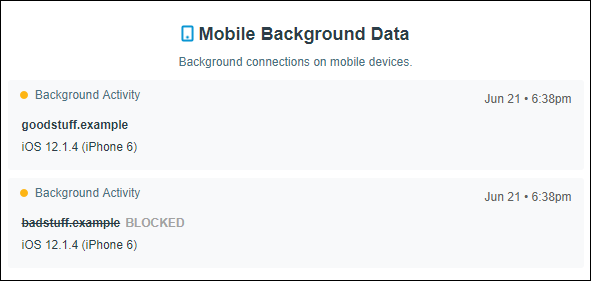 How Can I Stay Most Accountable on iOS?
Disable Safari and use the Covenant Eyes app for your internet browsing. To do so, you'll need to have 1) the device with you and 2) a trusted ally to complete the setup. Because of the guidelines imposed on iOS apps, we can't disable Safari for you. But following the steps is easier than you think! This page of instructions includes multiple pictures and a short tutorial video. If additional help is needed, our Customer Service team is ready and available at 877.479.1119.
We recently released a custom block list that makes it possible to block a site that CleanBrowsing does not block. On an iPhone, the site will be blocked both inside and outside of our browser app. To learn more about this new tool, click here.
Related reading
How do I install Covenant Eyes on an iPhone® or iPad®?
How do I use the the Covenant Eyes app for iPhone®?
How do I set up Screen Time on iOS 13?