This video is a 30-second presentation of the Screen Accountability technology and service. Below that you'll find the frequently asked questions. 
---
Why did Covenant Eyes change its service?
At Covenant Eyes, we work hard to help our members and their allies use the internet well. But the way that we use the internet has changed. We use apps instead of browsers. We live on our phones. We connect to the world through our screens.
So how we hold each other accountable must also change.
A few years ago, we anticipated these changes and began research and development on a revolutionary new way to hold people accountable for their online behavior using machine learning (more below). This innovative approach promises new insight into our digital behavior.
Covenant Eyes has led the way in and set the bar for image-recognition software.
How is Screen Accountability technology better than what you had before?
Screen Accountability provides more holistic insight into what we actually look at on our screens. On Android™, it's no longer limited to what we do within a browser. Whether using Google Chrome, the YouTube app, or Instagram, Screen Accountability can now come with you, doing an even better job of keeping temptation at bay. For iPhone® and iPad®, Screen Accountability works within the Covenant Eyes browser app, while still providing our device-wide domain monitoring via the VPN.
One request we often heard in the past was, "Can't you just show me exactly what they looked at? The link I'm clicking on from the report isn't working." Screen Accountability solves that by including blurred screenshots in the report. It makes being an ally easier by allowing you to have more accurate conversations.
How does the technology work?
We capture screenshots of your devices at least once per minute.  (Android, iPhone/iPad, Mac, and Windows)
We use advanced artificial intelligence to detect sexual images.
We highlight any screenshots that we think may be concerning in a report to your ally.
In addition to concerning screenshots, we will provide a random sampling of "Other Screenshots" for context.
All screenshots are blurred to protect privacy. Suspected sexual content is highly blurred.
Members using the Covenant Eyes Filter will be switched over to our new blocking service. Known pornography is automatically blocked, and SafeSearch is locked on major search engines.
I've seen the words artificial intelligence. What does that mean?
This is the more technical side of what we've been up to, but for some, it will be useful information. We've been training an image-recognition algorithm to recognize pornographic images. This advanced artificial intelligence makes decisions about the probability of pornography being present on the screen.
What changed about the Covenant Eyes Filter?
While our original filter solution was helpful, it was challenging to set up. As a result, we made things simple. You can implement a basic filter at one of two levels. Additionally, you can customize your filtering experience. To learn more, read Understanding Filtering for Screen Accountability.
Does Screen Accountability work on my iPhone/iPad?
Yes, the Covenant Eyes browser app uses screen monitoring for all activity within the app. Outside of the Covenant Eyes browser app, we provide device-wide monitoring and reporting of website activity through the VPN.
Members with Filtering benefit from whole-device domain-based blocking that prevents access to known porn sites from any app on the device. The same members are able to customize the filtering experience by using the Block/Allow List. Each member is encouraged to set up Apple's Screen Time restrictions to disable the Safari browser and secure the device for maximum accountability.
What do the reports look like?
Each report has two compilations of screenshots. Any explicit screenshots are compiled at the top of the report. Below that, a sample of other images (non-explicit ones) are presented to the ally; these are intended to provide a fuller picture of the member's screen activity.
People often wonder if that means we send pornographic images to their allies. The answer is "no." We've worked hard on the blurring aspect of this technology, testing it with members, and trying to find that balance between "seeing enough" and "not knowing/seeing too much."
This video from Collin Myers, Product Development Manager, provides a detailed review of the report, how it amplifies the accountability relationship, and how Covenant Eyes is protecting allies from temptation.
For samples of a Screen Accountability report and additional details, read Screen Accountability Report Basics.
What about sending personal photos between spouses? Is that reported?
Yes, Screen Accountability scans the screen for explicit content, including text/picture messages on Android.
By using Covenant Eyes, you're asking us to help identify pornography on electronic devices and notify a trusted friend. If you and your spouse send provocative images to each other, we suggest you select your spouse as your one and only Covenant Eyes ally.
How are you protecting my privacy?
Guarding your privacy is important to us and here is how we protect your privacy:
The Covenant Eyes software on your device captures a screenshot.
The software looks for explicit content using advanced artificial intelligence.
The software shrinks all of the screenshots that it takes and blurs them (in three different ways) while still on your device.
The program sends those to our servers, in their blurred states, using HTTPS.
The blurred images are stored on secure servers that use 256-bit encryption.
The blurred images are stored for 30 days, after which they are permanently and irretrievably deleted from our databases.
Screenshots in the report are blurred to protect the member's personal information, like credit card and banking statements.
In other words, noise, pixelation, blurring, and image reduction are used in the screenshot blur process before being sent over HTTPS. This ensures that your screenshots can't be unblurred, protecting your personal and sensitive information like financial records and medical data.
To further prove this point, these personal screenshots are from managers on our Screen Accountability team: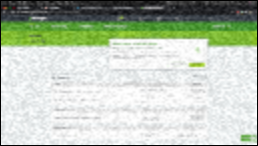 *Banking site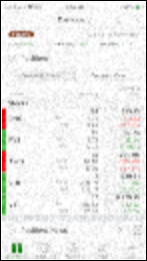 *Trading app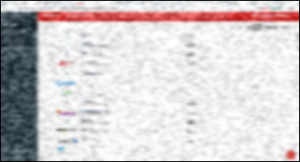 *Password manager
What about HIPAA, FERPA, etc.?
HIPAA, FERPA, and other such policies are designed to protect personal information (financial, medical, etc). At this time, we are not pursuing HIPAA/FERPA/etc. compliance. Therefore, each member impacted by one or more of those regulations must make a personal determination as to whether or not our blurring technology and storage systems are compliant with the laws and regulations pertaining to his/her situation.
Items for your consideration:
We never send clear images from your device; all images are blurred.
Our blurring process renders most, if not all, text unreadable.
Blurred images are stored on servers using 256-bit encryption.
Blurred images are kept for 30 days, after which they are permanently and irretrievably deleted from our databases.
---
Related Reading