Our monitoring software, Screen Accountability, captures and analyzes your device's screen for explicit material. Here are the most frequently asked questions about Screen Accountability:
---
How does Screen Accountability work?
We capture screenshots of your device's screen at least once per minute.
We use artificial intelligence to detect sexual images.
We highlight any screenshots that we think may be concerning in a report to your ally.
In addition to concerning screenshots, we will provide a random sample of non-explicit screenshots for context.
All screenshots are blurred to protect privacy. Suspected sexual content is highly blurred.
---
What does "artificial intelligence" mean?
We built an image-recognition algorithm to recognize pornographic images. This advanced artificial intelligence makes decisions about the probability of pornography being present on the screen.
---
What devices are compatible with Screen Accountability?
Screen Accountability works on iPhone®/iPad®, Android™, Windows, and Mac®.
On Android™, Mac®, and Windows, Screen Accountability monitors all your apps/programs, whether you use Google Chrome, the YouTube app, or Instagram, to keep temptation at bay.
For iPhone® and iPad®, Screen Accountability works within the Covenant Eyes browser app, while still providing our device-wide domain monitoring via a VPN-like process.
---
How does Screen Accountability work on iPhone/iPad?
Covenant Eyes provides thorough accountability for iPhone®/iPad® with: Screen Accountability within the Covenant Eyes browser app, domain (website) monitoring across the rest of the device, and filtering across all apps and browsers.
For the best protection, we recommend pairing Screen Time (Apple Parental Controls) with Covenant Eyes on your iPhone®/iPad® to:
Disable Safari
Disable the ability to install/delete apps
Set a time limit for your device
---
Does Screen Accountability filter explicit content?
We offer an optional filter, with two Blocking Levels:
Standard (default): Blocks access to all adult, pornographic and explicit sites. Malicious and phishing domains are blocked. This level does not block proxy or VPNs, or mixed-content sites; sites like Reddit are allowed. Google and Bing are set to SafeSearch.
Strong: All Standard Level Blocking plus proxies, VPN domains, and some mixed-content sites (like Reddit) are blocked. Google, Bing, and DuckDuckGo are set to SafeSearch. YouTube is set at Restricted.
You and/or your Filter Guardian can also personalize your filter by blocking and allowing specific websites with the Custom Website List. To learn more, read Filter FAQs.
---
What is reporting like?
To protect the member's private information and to protect the ally from potentially harmful images, all screenshots are blurred. The member's screenshots are broken up into two main sections on the report:
Screen Activity to Review (Concerning Screenshots): any images that are flagged by our software as explicit will be listed in this category, at the top of the report.
Recap of Activity (Other Screenshots): we also provide a random, non-explicit sampling of screenshots from the member's devices for additional context.
This video explains how Covenant Eyes and Victory pair perfectly together to provide powerful accountability.
---
How are you protecting my privacy?
Guarding your privacy is very important to us and here is how we do it:
The Covenant Eyes software on your device captures a screenshot.
The software looks for explicit content in the screenshot via artificial intelligence.
The software shrinks the screenshot.
The software censors the screenshot in three ways by adding: noise, pixelation, and blur.
The software sends the blurred screenshot to our servers, using HTTPS (a secure communication process).
The blurred image is stored on our secure servers that use AES 256-bit encryption (the same security that banks use).
The blurred images are only stored for 30 days, after which they are permanently and irretrievably deleted from our databases.
Here are screenshot examples of a banking website and password manager website taken and blurred by Screen Accountability: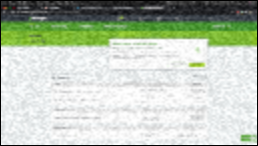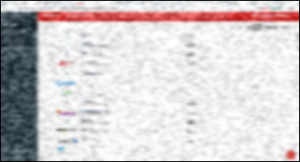 ---
What about HIPAA, FERPA, etc.?
At this time, we are not pursuing HIPAA or FERPA compliance. Therefore, each member impacted by these regulations must make a personal determination if our blurring technology and storage systems are compliant with the laws and regulations pertaining to his/her situation:
We never send clear images from your device; all images are blurred.
Our blurring process renders most, if not all, text unreadable.
Blurred images are stored on servers using AES 256-bit encryption (the same security that banks use).
Blurred images are kept for no more than 30 days, after which they are permanently and irretrievably deleted from our databases.
---
Are personal photos that are sent between spouses reported?
On Android™ devices, Screen Accountability scans the entire screen for explicit content, including text messaging apps.
By using Covenant Eyes, you're asking us to help identify pornography on electronic devices and notify a trusted friend. If you and your spouse send provocative images to each other, we suggest you select your spouse as your one and only Covenant Eyes ally.
---
Related Reading