The Recap of Activity email report section displays a random batch of non-explicit screenshots for each device.
This article will explain the Recap of Activity report section, answer some Frequently Asked Questions (FAQs), and suggest some related articles: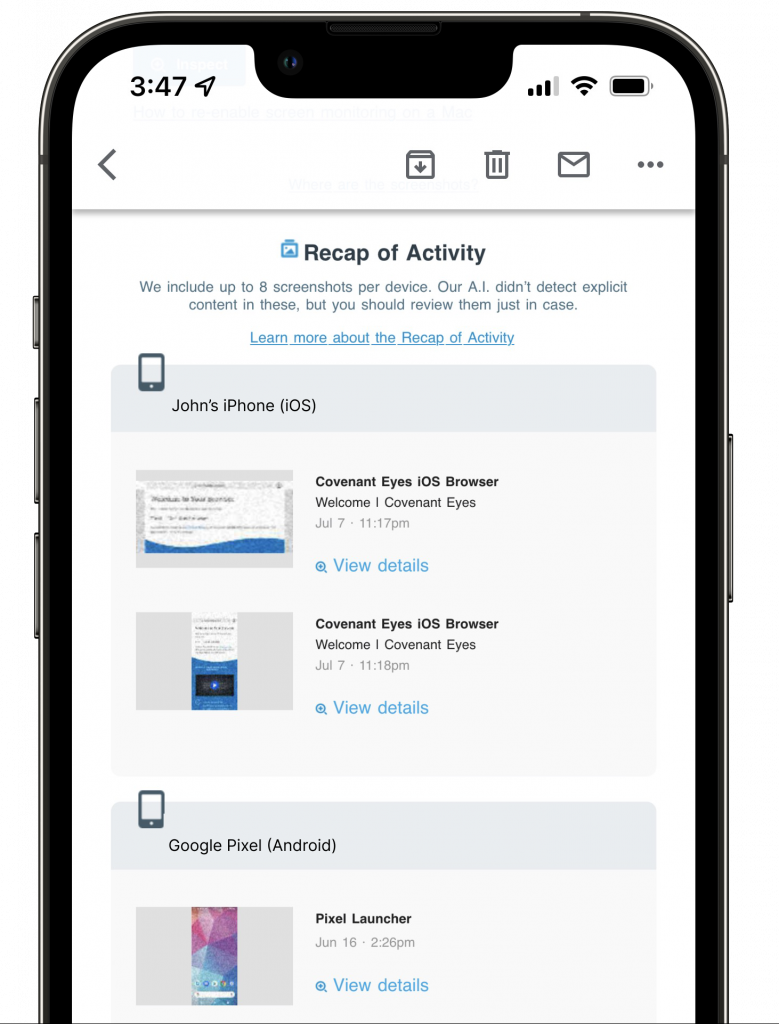 Recap of Activity
Our artificial intelligence (AI) program chooses the "clean" images that will be most beneficial to the ally and puts them in the Recap of Activity.
In most reports, partners don't see anything worrisome in the Recap section, but we still encourage all allies to look at it –
If the member uses Covenant Eyes on only one device: The Recap of Activity section will show 15 images.
If the member uses Covenant Eyes on more than one device: The Recap of Activity section will show a group of images for each active device during the reporting period. Each device will have *up to* eight screenshots. Sometimes, we take less than eight screenshots (e.g., the member spent little time on their device).
FAQs
Why are there no screenshots from the iPhone® or iPad®?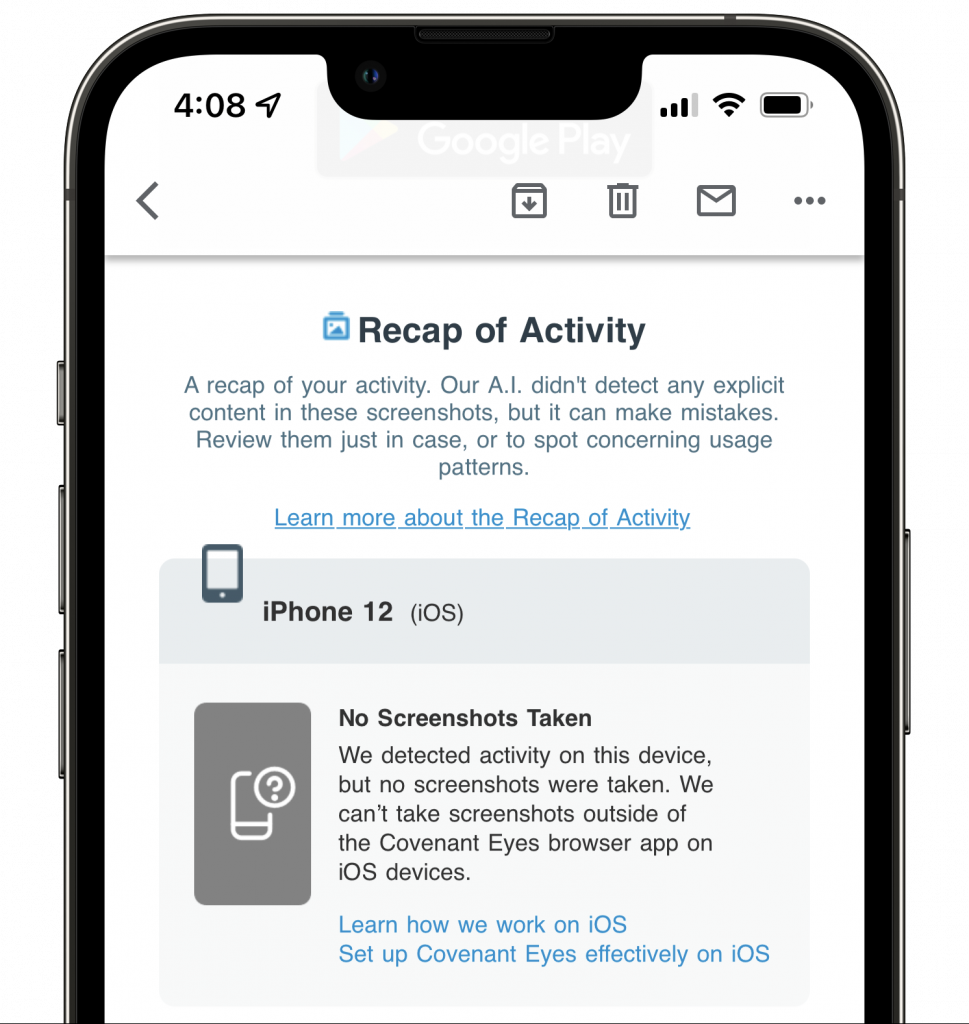 How do the monitoring and screen-capturing processes work?
The Covenant Eyes app randomly takes screenshots of your devices' screens.
Our artificial intelligence program rates the screenshots as either explicit (pornographic) or non-explicit (clean).
We blur the screenshots and then securely transfer them to our database to produce a report.
What does the AI classify as explicit?
A variety of material can trigger an unhealthy response in a person, but our AI sorts content as explicit or non-explicit. Images like lingerie, swimsuits, and underwear will not likely be "explicit." In the future, we may add a "suggestive" category to the AI.
How do non-explicit images provide value?
Non-explicit images provide context for how the member uses their devices. These images can lead to positive, reinforcing conversations about the member's behavior.
What's the difference between the Recap of Activity section and Screen Activity to Review?
The Recap of Activity section will appear on every report with at least one active device and shouldn't contain any explicit content. Screen Activity to Review will only appear on a report if we detect graphic images, Unmonitored Screen Activity, or a Service Interruption.
Related Reading
Need help? We're here to support you. Please contact our Member Care Team via chat, email, or phone.