Please note: You need to have an Accountability and/or Filtering username to install our software. Sign up today!
Downloads and updates for Covenant Eyes software can be found in your online account.
You will be shown automatically the download that matches the operating system your computer is using. If you believe you are being shown the incorrect version, you may also click the "Show all downloads" link to view the full list of available downloads.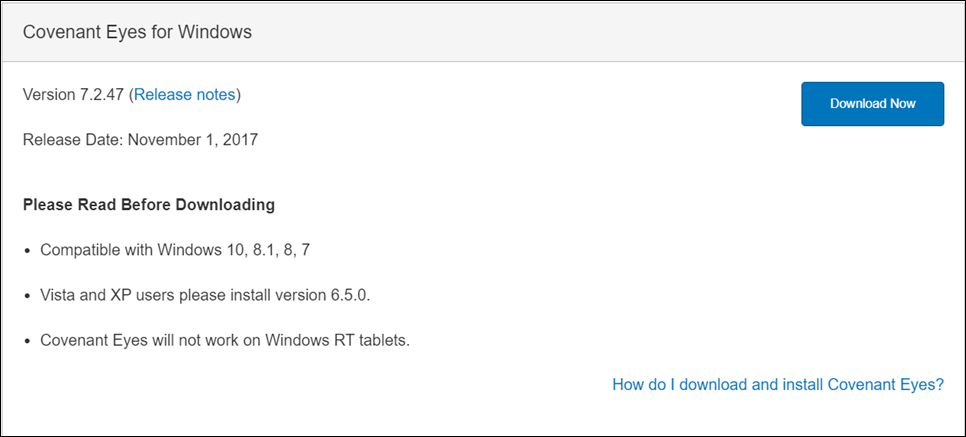 Please note that beginning with Covenant Eyes version 7.2.0, we are unable to support Windows XP or Windows Vista platforms. A version of Covenant Eyes was designed specifically for these platforms, 6.5.0, and will be available on the website along with the current released version.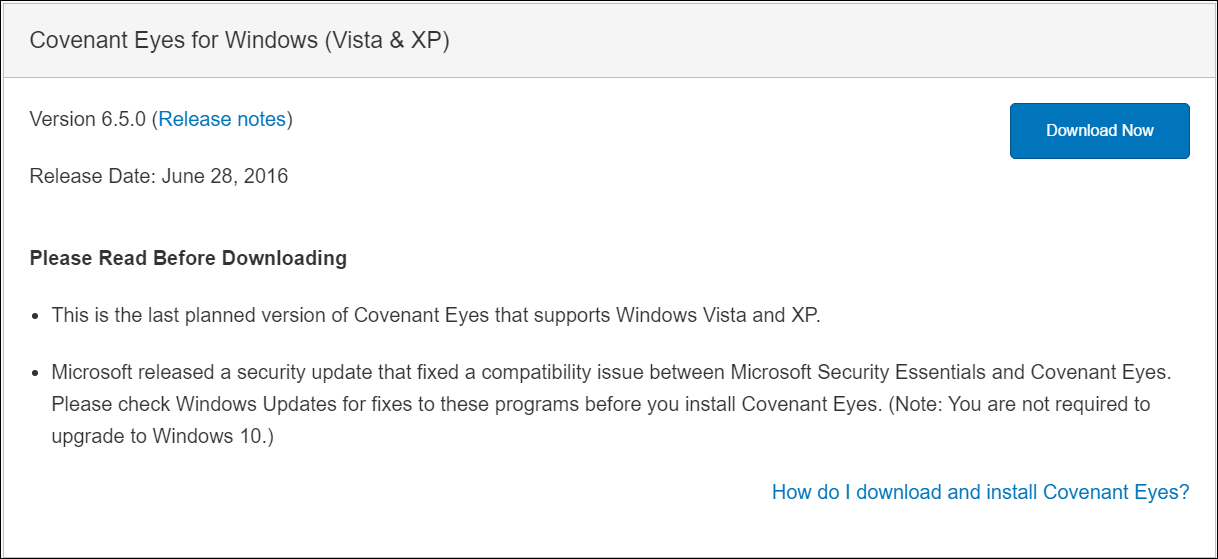 Click the "Download Now" button to download Covenant Eyes and start the installation process.
You will be given the choice to run the install file directly, save it, or cancel the download. Choose "Run." Your download will then start automatically. (Note: Depending on your choice of Internet browser, you may only be given the option to save the file or cancel the download. Choose "Save," then open the downloaded file.)
Windows may ask if you want to allow the program to make changes to your computer. Select "Yes."
The Install Wizard will start automatically. Close down any extra programs you have running and select "Next."
In order for Covenant Eyes to begin working, you will need to reboot your computer. Select whether you would like to reboot it immediately, or whether you would like to wait, then click "Finish."
Updating Covenant Eyes
In order to update your Covenant Eyes software, simply follow the process outlined above. In most cases, you will not need to uninstall your current version of the software.
Checking Your Version Number
Click on the eye icon in the system tray, which is next to the clock on your computer. Select "About." You will find your version number next to the words, "Version."