An ally is someone that receives a member's activity via email reports or the Victory app. Being an ally is completely free!
To become an ally for a Covenant Eyes member, the member must invite the ally.
Select an option below to learn how to accept an ally invitation: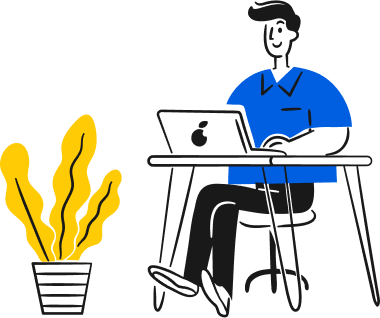 Accept an Ally Email Invitation
Note: if you received an ally email invitation and an Account Administrator (Admin) email invitation for the same person/member, accept the Admin invitation first to avoid having two usernames/profiles!
Go to your email inbox and open the ally invite email.

Click "Yes! Let's do this" on the email.

If you're new to Covenant Eyes, tap "I don't have a username and password." Then proceed to step #4.
If you have your own Covenant Eyes account or already are an ally for someone else, sign in with your current username and password! You're all set!


On the next screen, type in your full name, choose a username, choose a password, and then tap "Create my secure log in."

Then type in your email address, type in your phone number, select a security question/answer, and tap "Save & Accept Invitation." You'll automatically be redirected to our online member portal, My Account, and see a confirmation message. Feel free to explore My Account or tap the "Sign Out" option. You're all done!


FAQs
Why didn't I receive an ally invitation email?
There are multiple reasons why you may not have received an ally invitation email. Here are a few:
The email was never sent from the member. Talk to the member and verify that he or she sent it.
The email was sent, but it was placed in your spam or junk folder. Check all the folders in your email.
Your email provider (Yahoo!, Gmail, etc.) is blocking the invite from being sent. Add "support@covenanteyes.com" and "reports@covenanteyes.com" as contacts in your email address book and have the member re-send the invite.
I tried to accept the ally invite but got an error.
Here are some troubleshooting steps to help you accept an ally invite:
Close and re-open your email program or app.
Restart your device and then re-open the email invite.
If you're viewing your email in a browser: clear browsing history, close your browser, re-open your browser, and then try to open and accept the invite.
How do I update the email address the reports go to?
Sign in to our online member portal, My Account, to change your email address.
Related Reading