Covenant Eyes partners with Matt Fradd for the STRIVE program to help men detox from porn, for good. Join Matt and the online STRIVE community to fight porn with this powerful detox program!
STRIVE for Freedom
---
STRIVE is a powerful, 21-day porn detox that helps men understand why they go to porn and equips them with the knowledge, tools, and accountability needed to quit porn.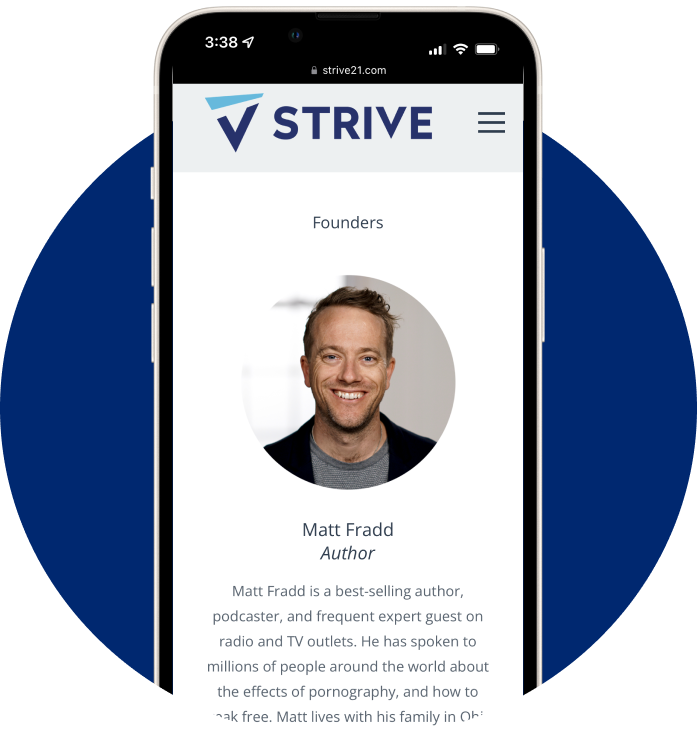 Features & Options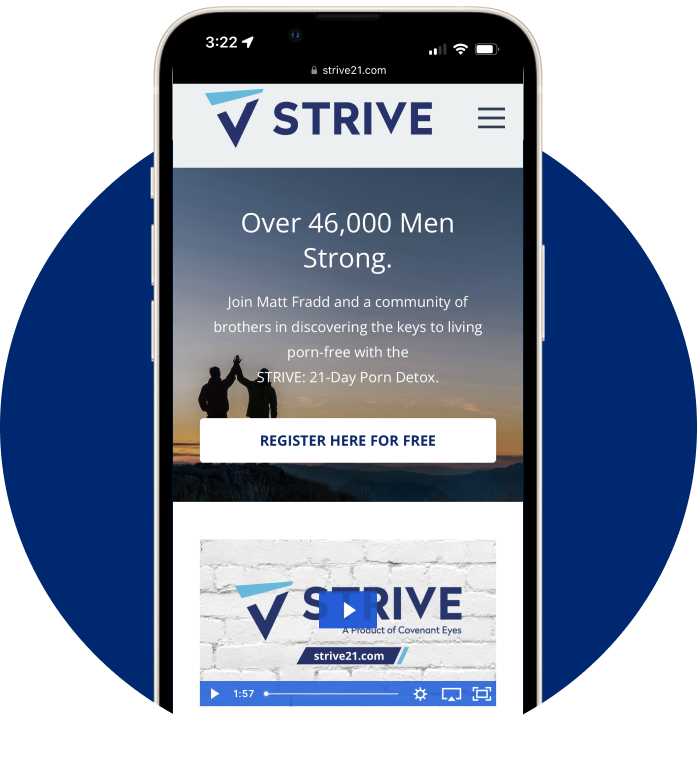 Register Now for Free!
---
STRIVE is 100% free and comes in both Catholic and Protestant versions!
Register at strive21.com to join the brotherhood and find freedom from porn.