Our Screen Accountability service takes random screenshots of your devices to provide accountability. On some devices, we also use browser extensions to help provide accountability.
---
What is a browser extension?
A browser extension is like a mini-program that allows you to customize your internet browser (Safari, Firefox, etc.). For example, some free browser extensions block advertisements and pop-ups.
Why does Covenant Eyes use browser extensions?
The Covenant Eyes browser extensions have a slightly different function, depending on the device:
Android™ Devices
Our Android™ app does not use a browser extension.
iPhone® and iPad®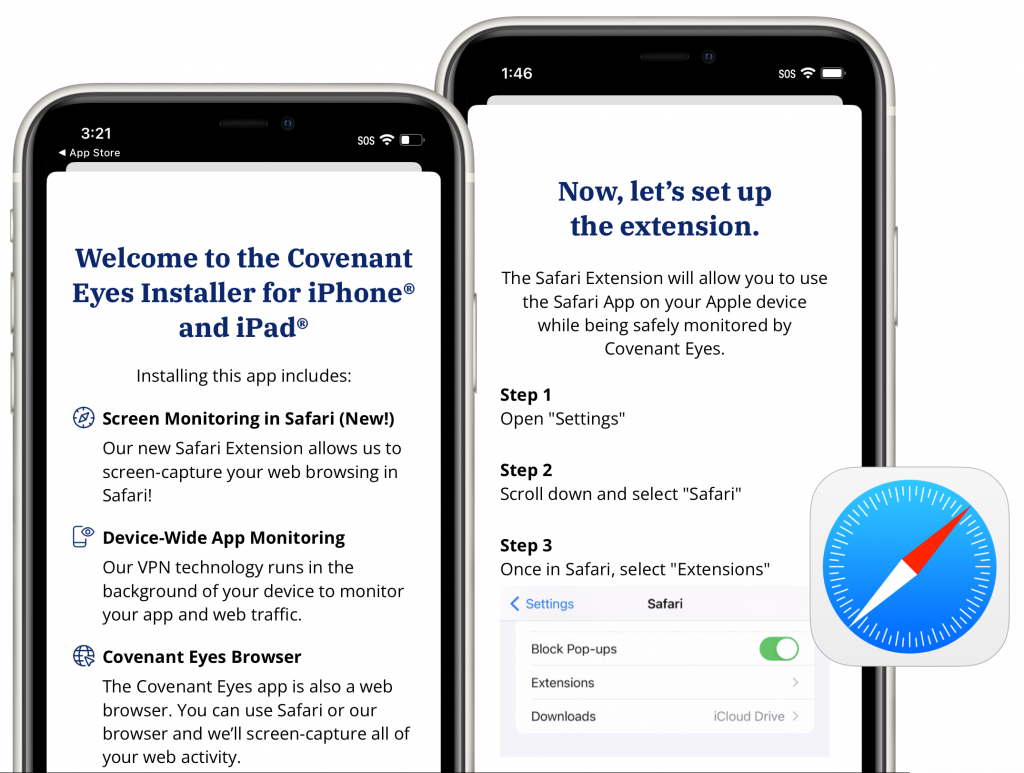 Starting with Covenant Eyes app version 6.0, we use a Safari browser extension to screen-capture your activity in Safari!
Mac® Computers
Our extension assists our filtering service and helps provide some minor accountability details.
Windows Computers
Our Windows browser extension doesn't do anything. It's a remnant of our older system, and we will repurpose or remove it in the future.
Will Screen Accountability work if the browser extension is uninstalled?
iPhone® and iPad®
For Screen Accountability to work in the Safari app, the member must toggle on our Safari extension in the iPhone®/iPad® Settings app.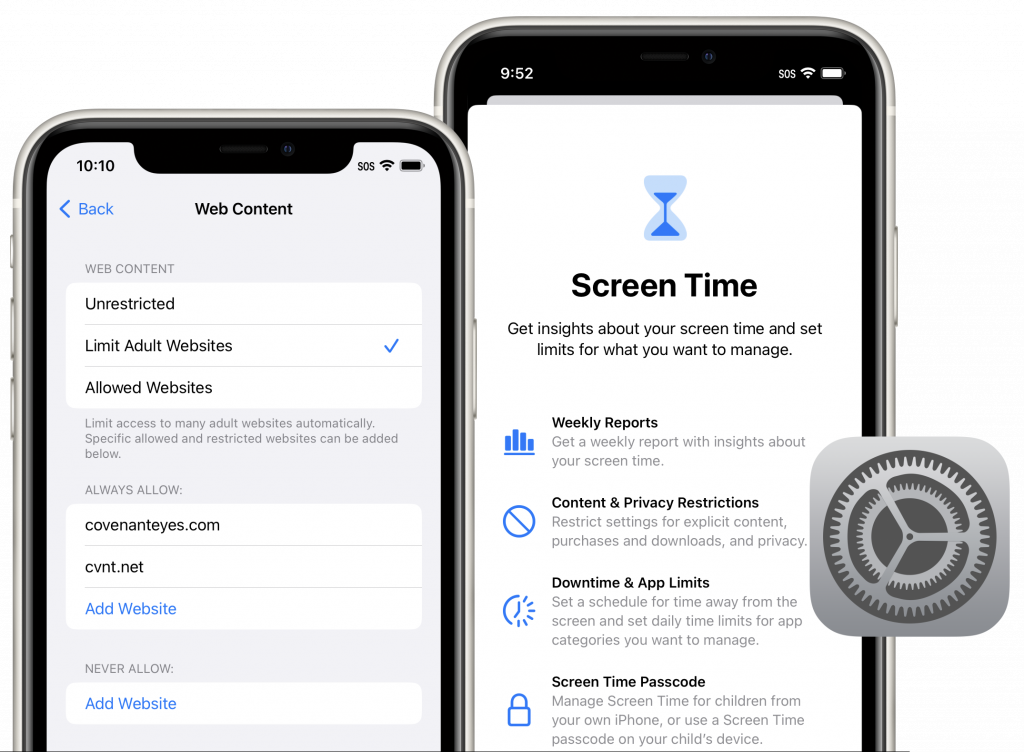 Tip: You can set up Apple's free Screen Time settings on the member's iPhone® or iPad® so they can't remove our browser extension.
Mac® & Windows Computers
Screen Accountability does not rely on our browser extensions to monitor your activity; Screen Accountability monitors your device, even if the browser extensions are not present or are not working correctly.
Note: If you uninstall Covenant Eyes, the browser extensions will uninstall too.
---
Related Reading