This tool enhances the customization of Filter settings. It gives a Filter Guardian the ability to allow access to specific sites. If our standard domain blocker is blocking school.example and the member should have access to that site, then the Filter Guardian will be able to add school.example to the member's Allow list and Covenant Eyes will not block the member's access to school.example.
Who can use it?
Any member that is a) using Screen Accountability™ and b) has turned on the Filtering service option. With those two items in place, the member's Filter Guardian will be able to use the Allow list.
If you currently use Internet Accountability, when you make the switch to Screen Accountability, the Filter Guardian will have immediate access to the Allow list.
What version of Covenant Eyes will be needed?
Only recent versions of Covenant Eyes have this feature, anything earlier will not work. The minimum version numbers are:
How do I check my version?
To see which mobile version you have, open the Covenant Eyes app and look below the menu: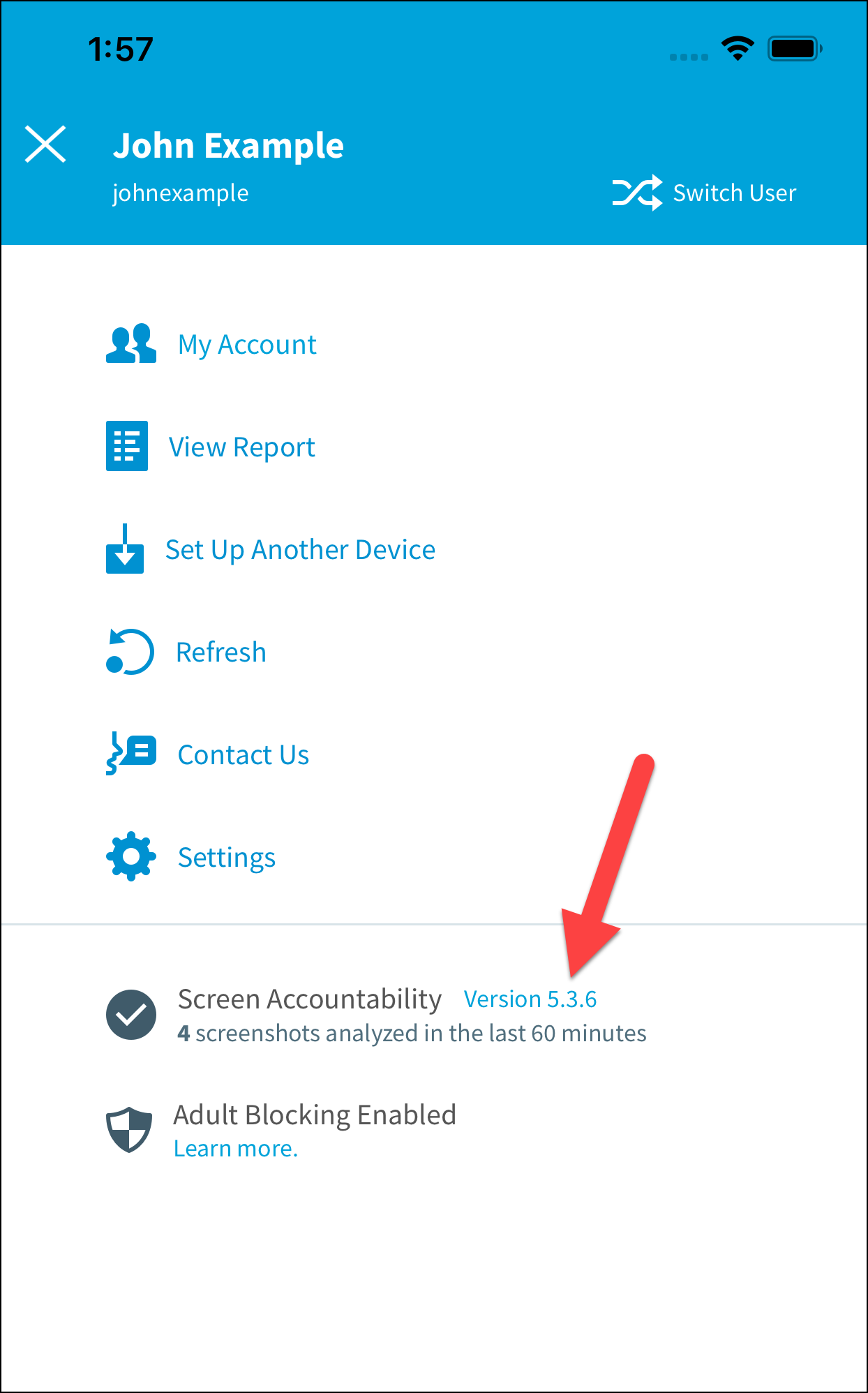 On your computer, click the Covenant Eyes icon and you'll see the version number of Covenant Eyes: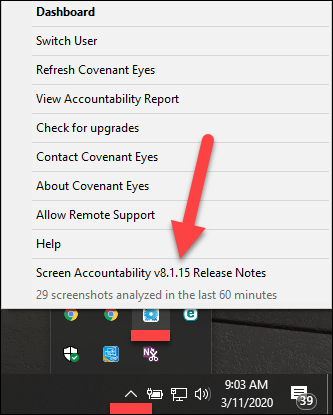 How do I access the Allow list?
You can go to your online account and select "Manage Members." Then select "Filtering" in the box of the person you are managing.
Three tabs will appear across the top of the next screen. Roll over the tab marked "Filtering" and a drop-down menu will appear.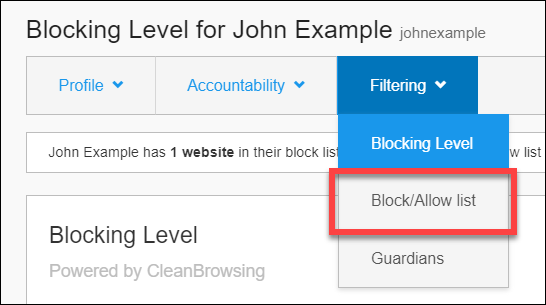 Select "Block/Allow list" and you'll see this:
What will I be able to add to the Allow list?
If you are switching from Internet Accountability to Screen Accountability™, we will not import your old Allow list.
If the user is set to the Family level of Blocking, the Filter Guardian can put an Adult-level site on the Allow list. (e.g. – reddit)
Nothing that is already on the Block list. But if that happens, please know that the Block list takes priority.
The finer points:
A specific page of a website is listed after the ".com/" like this – example.com/specialpage
A specific page CANNOT be added to the Allow list.
A section of a website can be written like this – mail.google.com. In this case "mail" is a section of google.com.
A section CAN be added to the Allow list.
How much does it cost?
If you are paying for Filtering (and most of our members are) – nothing! Customizing the filter is already part of your plan. You simply need to make sure that Filtering is turned on for your username.
If you are not paying for the Filter service, adding that feature will cost $1.50/member/month.
---
Feedback
If you'd like to ask questions or comment on this tool, please contact Member Care.
Related reading