If you are an Account Administrator, you can add the Filtering service to any member of the account by using "My Account." There is no additional charge to add Filtering to a username. The one exception to this is the discontinued Personal plan; filtering is an additional $1.50 per month per username.
Adding Filtering
To add the Filtering service, select the right member from the Relationships list.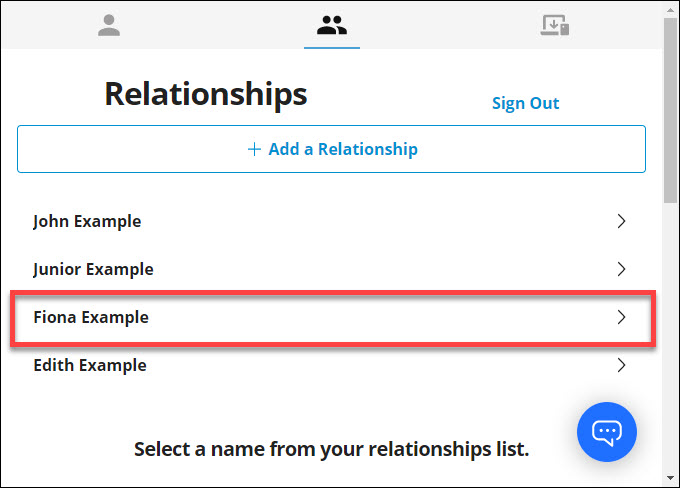 On the member's profile page, scroll to and tap the "Settings" option.
Locate the Services section. Make your selection and click the blue "Save" button.
You'll be returned to the member's Setting screen and see a confirmation message.

Scroll down the page to the Filter Guardian section. If you are satisfied with the arrangement, click the blue "Save" button. If you'd like to "Add a filter guardian," then click that link.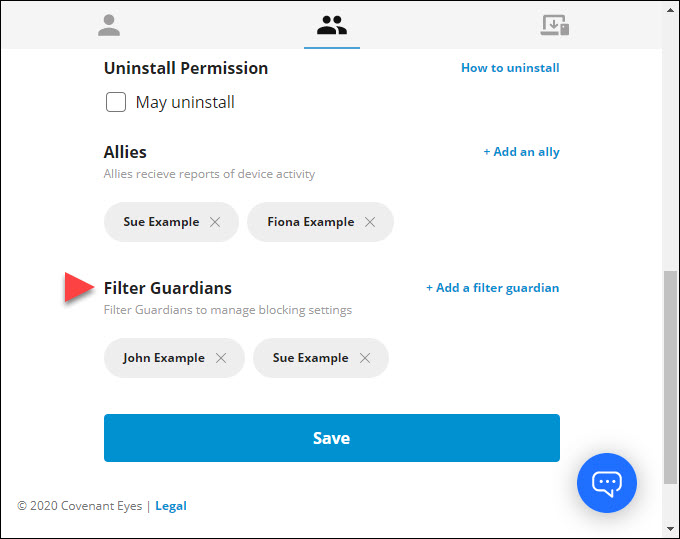 ---
Related reading