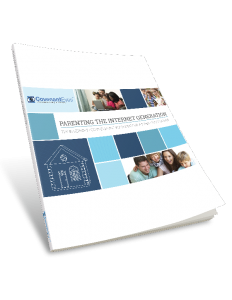 At Covenant Eyes, we've learned that the best solution to pornography addiction is to stop it before it even starts.  A generation ago, that wasn't so hard. But now, with young kids being handed tablets or smartphones, and pornography just a few typos away, it's more important than ever for parents to be vigilant. As a result, we've created Parenting the Internet Generation.
Covenant Eyes is dedicated to helping parents raise their kids to make wise choices online. In Parenting the Internet Generation, we will:
Show parents how to have honest conversations about self-image, sexuality, sin, and shame.
Provide proven methods for training our children how to be media literate.
Explain how certain parenting styles can actually enable a pornography addiction.
Point towards parental controls and accountability as tools for creating a safer home.
And much, much more!
Fill out the form to download the e-book.