According to a recent Barna study, 73% of senior pastors feel well equipped to help those who struggle with porn, but 45% of the congregation is skeptical. Part of the uncertainty might have to do with the fact that only 7% of pastors report their church has an actual ministry program for those in the fight against porn and very few ever teach about it from the front.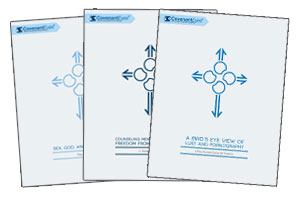 Because of this, many members of your congregation might think they are the only ones and are therefore struggling in secret. What if you brought the issue of pornography into the light? Simply talking about the struggle might invite men and women to take a courageous step that leads to freedom. People often pay attention to those things the senior pastor is passionate about.
A Bird's Eye View of Lust and Pornography provides valuable content that can be used to create a 3-week sermon series to start the conversation in your church. The chapter titles are:
IDOLIZED: Seven Reasons why Guys Like Porn (which can easily be adapted to both men and women)
LEARNING: Wise and Practical Steps to Freedom
BEYOND THE SUPERFICIAL: Creating Friendships with Substance
Fill out the form to download the sermon series.