Recently, I've heard people using a phrase that goes something like this, "Oh, my refrigerator is so full I can't close it, #firstworldproblem." In other words, only certain parts of the world have certain issues.
If I asked the average American to name three countries where slavery still exists today, chances are I would receive a blank stare, or at most, a list of a few poor, third-world countries (or continents) that come to mind.
The United States probably would not make the list.
And yet, millions and millions of dollars are made through the selling and buying of human beings, right here in first-world USA.
According to Polaris, a leader in the global fight to eradicate modern slavery:
Truckers Against Trafficking
Because of the growing global human trafficking business, grassroots initiatives are springing up across the nation to try and combat the issue.
One of these non-profit organizations, Truckers Against Trafficking (TAT), leverages the power of the trucking industry to put a stop to human trafficking.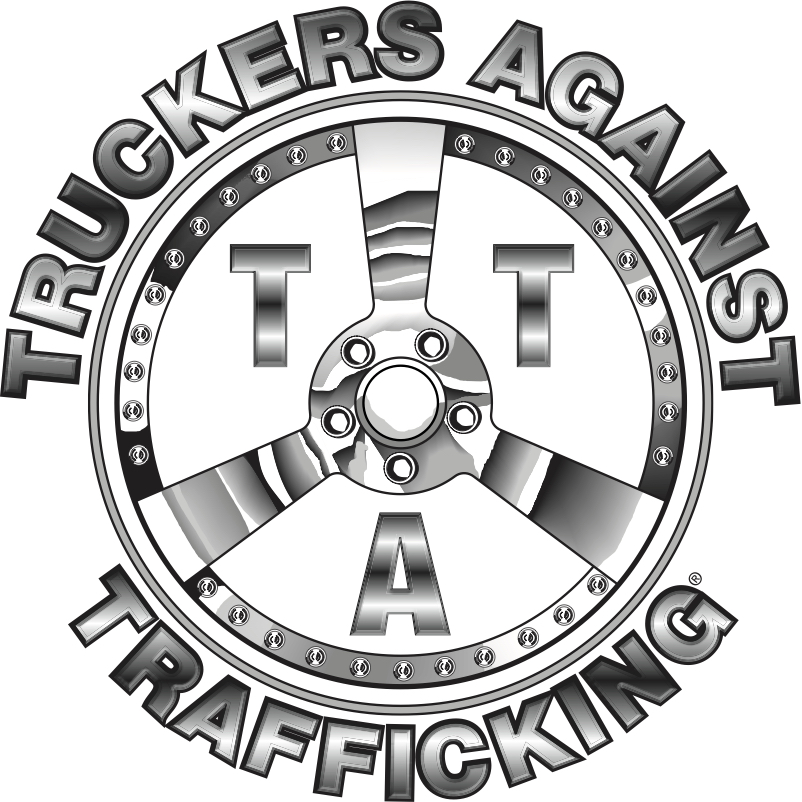 Recently, I spoke with Kylla Lanier, the TAT Deputy Director, who shared what certain states are doing in partnership with TAT to combat this issue. She spoke highly about the groundbreaking work done by the Iowa Motor Vehicle Enforcement agency. The Iowa MVE developed a first-of-its-kind model that is now being fully or partially implemented by law enforcement in 24 other states (only Iowa, Michigan and Ohio fully implement the model currently). Iowa's model organizes the state patrol and other law enforcement entities to utilize entry points into the trucking industry to spread the TAT anti-trafficking message. Here is a short list of just a few of the impactful steps Iowa, Michigan, and Ohio are taking:
Training Motor Vehicle Law Enforcement officers with TAT materials.
Stocking weigh stations, ports of entry, and rest areas with TAT materials.
Visiting truck stops, urging ownership to train their employees on the warning signs of trafficking.
Incorporating TAT into their state's trucking association.
Mandating TAT training into entry-level CDL curriculum state-wide.
TAT believes the 7 million strong who work in the trucking industry across the United States have the power to cause significant disruption in the channels that "drive" human trafficking. We commend them for their efforts.
In addition to what Michigan law enforcement is doing to fully implement the Iowa model, the Michigan state legislature passed a new law in July requiring certain establishments to post notices with information about human trafficking and the phone number to the National Human Trafficking Resource Center. The notices must be posted in both English and Spanish. Included in the list of establishments that must adhere to the law are:
Rest areas
Welcome centers
Bus and rail transportation centers
Adult entertainment
Airports
Any entity found guilty by a court of law of being a public nuisance due to acts of prostitution or human trafficking being conducted on the property
The content of the notice includes the following language: "If you or someone you know is being forced to engage in any activity and cannot leave, whether the activity is commercial sex, housework, farm work, or any other activity, please contact the National Human Trafficking Resource Center hotline at 1-888-373-7888 or text 233733 to access help and services. The victims of human trafficking are protected under U.S. laws and the laws of this state."
It's admirable that Michigan has taken an aggressive stance on human trafficking. The hunger for more and more online sexual content fuels a rampant global sex trade that often preys on women and children who have nowhere else to turn.
There's a Connection Here
At Covenant Eyes, we believe there are critical links between the use of pornography and the prevalence of sex trafficking. A key ingredient to the success of commercial sex is the belief that people—women and children especially—are sexual commodities, and Internet pornography is the ideal vehicle to teach and train this belief.
SaveSave