Assuming that you are convicted by the mounting statistical evidence and stories of heartbreak involving pornography, then you now play a part in making a difference. This is what is called "the burden of knowledge"—in knowing, I am now responsible to act.
It's easy to sit back and criticize governments and cell-phone providers and internet service agents and say, "Why aren't THEY doing something about porn? Why aren't THEY taking this threat seriously?"It is much harder to muster the courage to stand up and effect the change I can, starting with myself.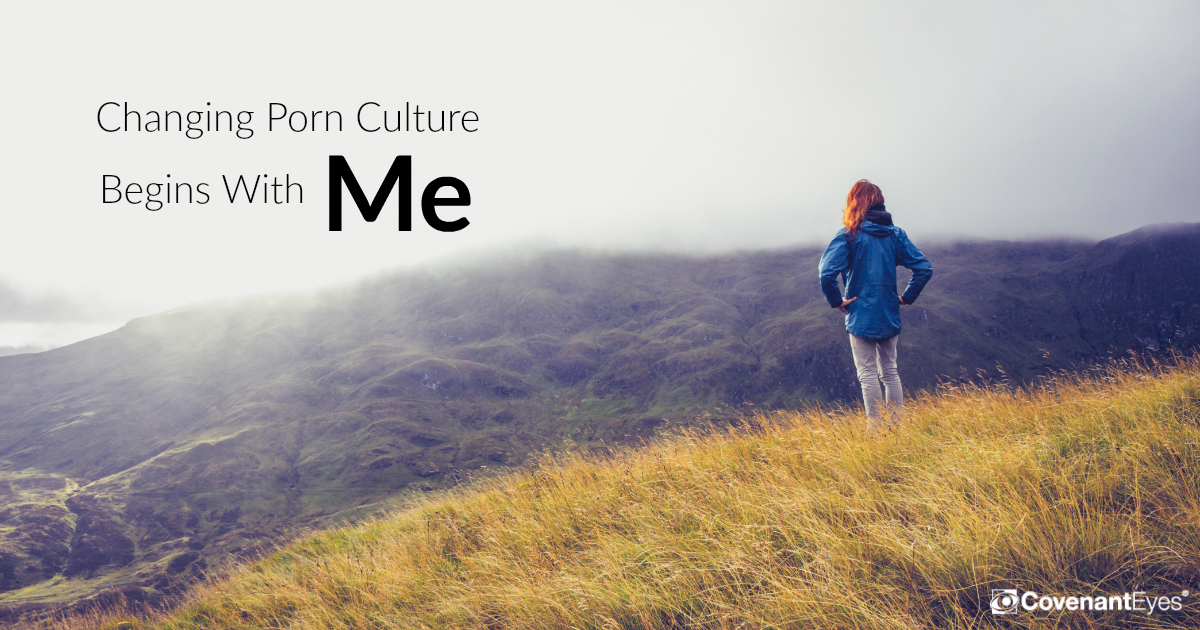 You've likely heard that thoughtful quip that we must "Be the change" we wish to see in the world. Whether or not Mahatama Gandhi said it (there's some dispute about that), here's a profound reflection he definitely said:
We but mirror the world. All the tendencies present in the outer world are to be found in the world of our body. If we could change ourselves, the tendencies in the world would also change.
We must do the inner work of purification before we can effect outward change; we must remove the planks from our own eyes before addressing the splinters in others' (Matthew 7:5); we must be disciples sitting humbly at the feet of Christ before we can go out and be apostles to the world.
Examine yourself:
Do I rationalize movies or shows that are pornographic in nature?
Do I excuse explicit sexual scenes?
Do I practice custody of the eyes on the Internet, stopping myself from going where I know I will be tempted?
Do any of my musical tastes or song choices degrade women?
Do I ever open my mouth to condemn pornography to co-workers or friends who shrug it off?
Am I harboring a secret habit of porn use that needs to come to the light?
Am I hiding anything from my accountability partner?
Examining and knowing ourselves is a crucial first step in being an authentic witness of chaste love. Before we ever open our mouths, people will judge us credible or not by our daily witness.
If we have struggled, to admit the real problem of a porn habit is a courageous first step. Addressing the root causes or wounds that lead to the habit is the next, and embracing chastity as the authentic path of love is a lifelong journey. But that interior change must also "go out" and bear much fruit. The Good News is not meant to be kept for ourselves but for the whole world!
Now, being convicted doesn't mean that you tackle the porn industry head-on or start a worldwide speaking circuit tomorrow. Or maybe it does. Maybe God is calling you to do something radical.  Maybe you are called to something big and bold and a ministry that terrifies you. Or maybe you're called to simply start with an honest prayer asking for inner transformation and for the Holy Spirit to embolden you for the mission ahead.
Be the change. The world is counting on you.