Those who produce porn for a living, and those who consume it, may have never heard the name Joseph P. Overton.
That shouldn't be a surprise.
Overton studied electrical engineering and law and worked for a chemical company and a free market think tank. He died in a plane crash in 2003. He focused his attention on economic issues, trying to shift public policy toward more economic freedom. His work stayed away from cultural and social issues, but his legacy helps us understand why any policy changes.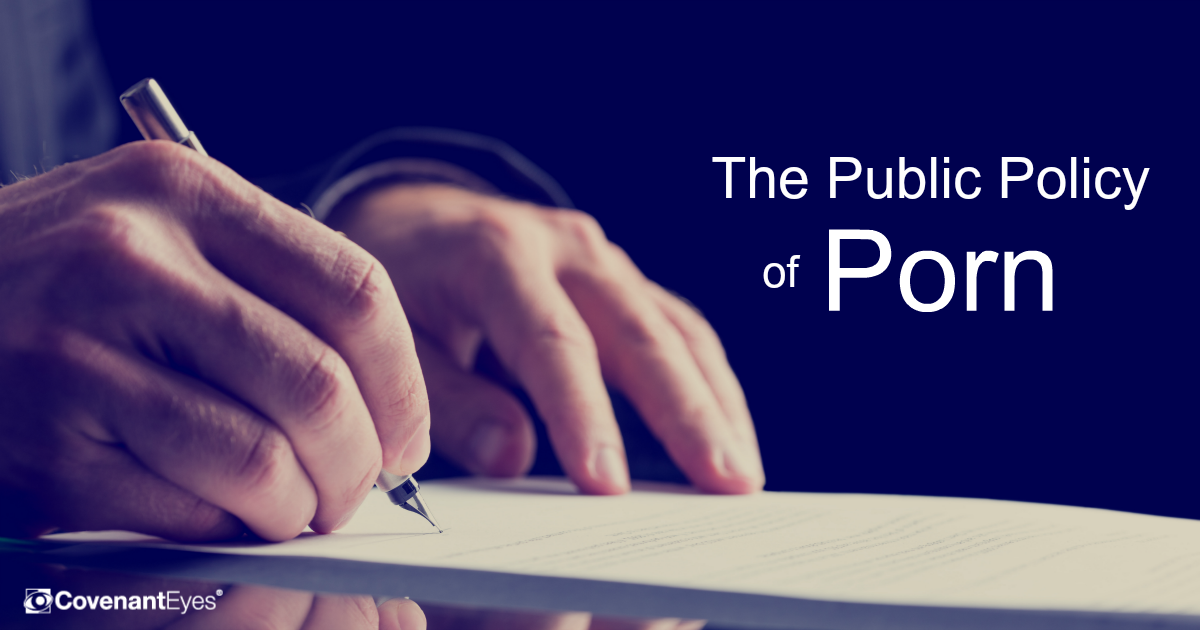 The Overton Window
Overton identified a phenomenon that shows how elected officials' stances on public policy issues keep them in office or remove them from office. It's called the "Overton Window." It's the range of politically acceptable options. For instance, at one time, smoking anywhere was politically accepted. My late grandmother recounted a time when it was commonplace in her Pennsylvania hometown for the entire church congregation to smoke with the pastor after the Sunday morning service. But times have changed. Science shows how smoking is bad for your health. The government eventually raised taxes on cigarettes and limited where smokers can light up. Politicians supporting more smoking regulations generations ago would risk losing their seat, but today they feel confident endorsing those policies as the Overton Window shifted on the issue.
In 2000, first-term governor of South Carolina Jim Hodges supported a measure to remove the Confederate Flag from the state's Capitol and move it to its grounds. It wasn't the only issue that divided South Carolina voters at the time, but it didn't help Hodges' reelection campaign. He was forced to move out of the governor's mansion in 2002. By 2015, the Overton Window had clearly shifted and South Carolina's current governor confidently signed a law removing the flag from the grounds and moving it to a museum.
The Public Policy of Porn
Now, there's another social issue playing out that the public will help politicians decide whether to support or reject. Two weeks ago, Utah passed legislation designating pornography as "a public health hazard." The measure doesn't ban porn, nor does it appropriate any money. It's more of a statement that a majority of Utah lawmakers considers porn to be bad for society.
The scientific debate continues as to whether porn addiction exists and what it does to the human brain. But lawmakers found it necessary to take a bold step.
All this while, a recent survey of thousands of Americans shows teens and young adults are mostly indifferent toward pornography. Nearly half of teens (47%) and young adults (48%) believe porn is neither good nor bad for society. That same group of people (13 to 24-year-olds) believe not recycling is more immoral than watching pornography.
However, there's a growing movement of millennials who have consumed pornography throughout their childhood and now want nothing to do with it. Some tech companies also specialize in helping people break free from porn.
Utah took the first step in bringing porn back to the public policy debate. And while those involved in it may have never heard of Overton, or the Overton Window, they will be keeping close attention as to how the phenomenon impacts their industry.