"Can you hear me now?"
 That iconic 2002 catchphrase catapulted Verizon as one of the leading wireless service companies in the world.
Now, that phrase is being used against the communications giant. Those who support human dignity are asking Verizon, "Can you hear us now?"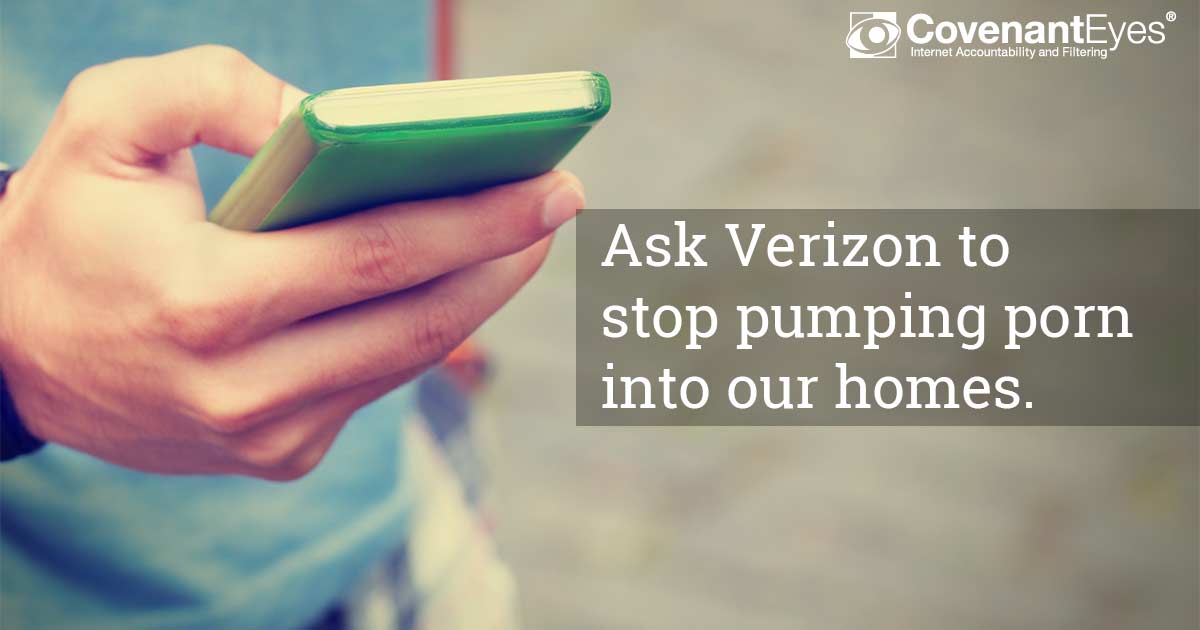 "Verizon bills itself as America's largest communications network and that they're ranked number one," said Lisa Thompson, director of education and outreach for the National Center on Sexual Exploitation. "But today, we're sad to say that they're ranked among some of the 12 top offenders in terms of normalization of sexual exploitation."
Verizon finds itself on the "Dirty Dozen List" for the third year in a row. It's a project of NCOSE, used to name and shame organizations that use and profit from sexual exploitation.
 Verizon makes revenue from dedicated pornographic channels and pay-per-view movies on its Fios TV service. It celebrates the themes of incest, rape, and the exploitation of young girls. It accentuates the petite bodies of "barely legal" 18-year-olds.
Verizon has said, "The explosion in choice is a tremendous benefit to consumers…"
"In this way, Verizon is very much catering to the sexual fantasies of its customers," says Thompson. "Now not only does it provide this material, but it's complicit in helping to cover it up and make sure that people who don't want it be known that this is what they are consuming can do so with convenience. They tell customers (they advertise on almost every single page where this is offered) "movie titles do not appear on your bill."
The wireless giant could be taking serious steps to curb the content of this sexual exploitation, but so far it has only renamed it.
"Verizon did have all of these child-themed and slavery-themed, rape-themed films," said Dawn Hawkins, executive director of NCOSE. "And after it came out that they were offering these offensive titles, they changed the titles..now they're saying that they're '18-year-olds,' but the content of the films remains the same. The girls are made to look very young. And it's very violent and degrading type of acts that are being depicted in these films."
 More than 8,300 people have already signed a petition to urge Verizon to stop pumping porn into homes.
In the United Kingdom, Verizon requires customers to opt-in for adult content. NCOSE is asking Verizon to do that for the American market.
 To sign the petition, click here.