A brand new national survey of 1188 adults* asked what type of images are always wrong in porn.  Among those who actually use porn, nearly half–46%–of adults said that images of "sexual acts that may be forced or painful" are not "wrong."
Among teens and young adults (ages 13 – 25), only 50% say it's wrong to view those painful images.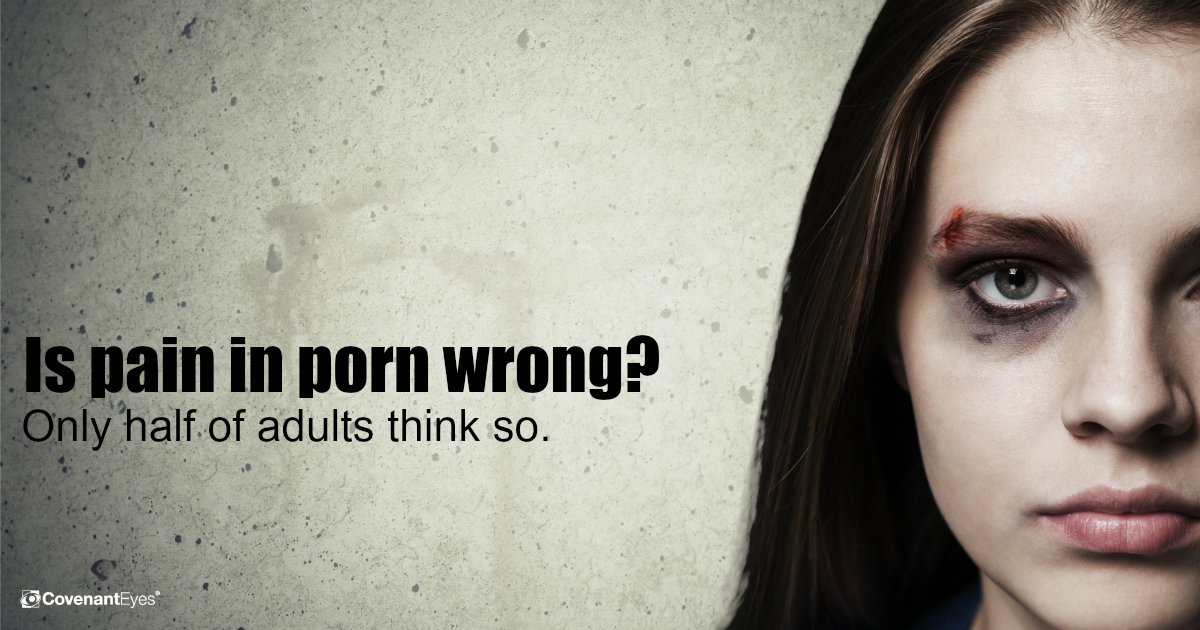 Now, I realize that "wrong" is a subjective term.  I'd like to see the same population asked if it's "wrong" to view images of little puppies being whipped.
It is interesting to find out, however, that when the question is worded a little differently, the response is quite different:  84% of adults and 73% of teens and young adults think it's "wrong" to view images that are "depictions of sexual acts that are not consensual."
What they don't know about pornography is the tragic relationship between porn and sex trafficking.  Laura Lederer, former Senior Advisor on Trafficking in Persons for the U.S. State Department, says, "Pornography is a brilliant social marketing campaign for commercial sexual exploitation." Porn is marketing for sex trafficking both directly and indirectly: directly because online and offline hubs for trafficking use pornographic images to draw the buyers, indirectly because of porn's influence on the culture.
Apart from sexting, the vast majority of pornography is sexual exploitation, and sexual exploitation is already a public health crisis!  If people can be made aware of that connection, then obviously (as the data above shows), they will recognize the cause, the movement that is needed to end sexual exploitation.  Until they make that connection, they are much less likely to see "forced or painful" sexual acts as "wrong."
*All data in this article are from The Porn Phenomenon study by the Barna Group, 2016.