The famous Lenten 40 days are just a couple days away. It's a time of repentance, fasting and preparation leading up to Easter. Let's be honest, do you know what spiritual observance you'll be doing this Lent?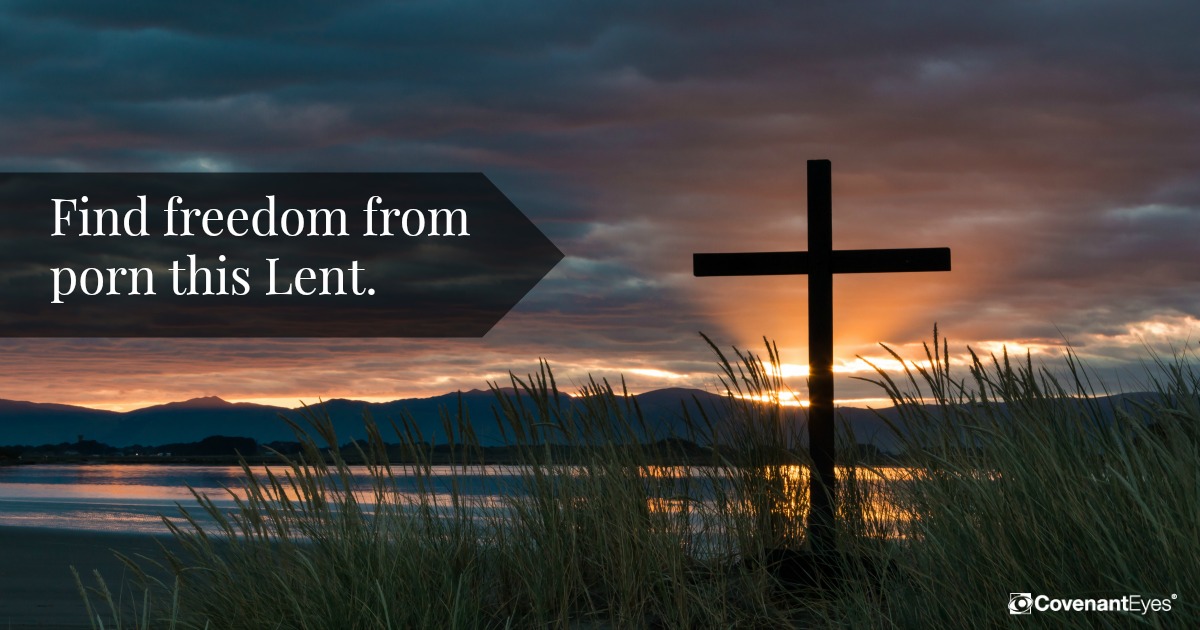 To be truthful, I'm not quite sure either.
Well, sort of. I know exactly what I'll be seeking this Lent: Christ's mercy, because I'm a sinner and in need of Him, but in my brokenness, I am seeking holiness. 
Lent is indeed coming! There's no stopping it. The purpose of Lent is to grow closer to Jesus. The only way we do this is by relying on Jesus' divine mercy and grace. In this earthly life, there are many areas we each need to work through, to grow in and to find healing.
This year, Lent falls in a "Year of Mercy"–which emphasizes a time to return to right relationship with one another and with God. Because of this, Pope Francis has invited us to live Lent more intensely as a privileged moment to celebrate and experience God's mercy.
To truly and intensely engage in Lent is to strive to overcome the most difficult things in our lives that keep us from seeking Jesus more completely.
Pornography is a difficult thing. It is hijacking our families, marriages and communities. It is the leading cause of many issues in our world today: abuse, adultery, divorce, human trafficking, etc. It's a very difficult thing. Its influence is universal, and it impacts almost everyone and everything. Yes, it's difficult and needs a lot of intensity to overcome.
Will you choose this Lent to eradicate pornography from your life?
We've created an iPhone® app to help you do just this; it's called Overcome Porn: The 40 Day Challenge. This 40 day guide includes the best advice we've published about breaking free from pornography, all to help you intensely seek God, receive His mercy and healing, and obtain freedom from pornography.
Whether we know it or not, each of our deepest desires is for God. We sometimes settle and try to fill that desire with a counterfeit, such as pornography.
We each desire true authentic love. Only God can give us this. Through Overcome Porn, you will have the opportunity to let God meet you in your need and weakness and to let Him take away the desire for things which have come to replace God in your life. You will find this isn't just an app created for repetition or pious motion, but, if you let it, it can be used in a way to truly increase your relationship with God by bringing about a deeper desire for union with Him.
The Pope encourages us to celebrate and experience God's mercy this Lent by listening to the word of God, spending time with Jesus, and allowing Him to meet us at our deepest places of need. We are encouraged to utilize this special time of the year and to make an effort to open ourselves up to personal change. Put yourself in a place to be loved. Open your heart. Seek God's mercy and know that what you are longing for is union with God over anything that this world can offer you. This Lent, Overcome Porn will be right there with you and guide you every step of the way.
For more on the meaning of divine mercy, visit www.thedivinemercy.org.