Battling against sexual images and content is a full time job for most Christian men. They must battle against it while waiting in line at the grocery store next to the tabloids. They must battle it while seeing explicit billboards on the highway. They must battle it while working on the computer with sexual pop-ups appearing every few minutes.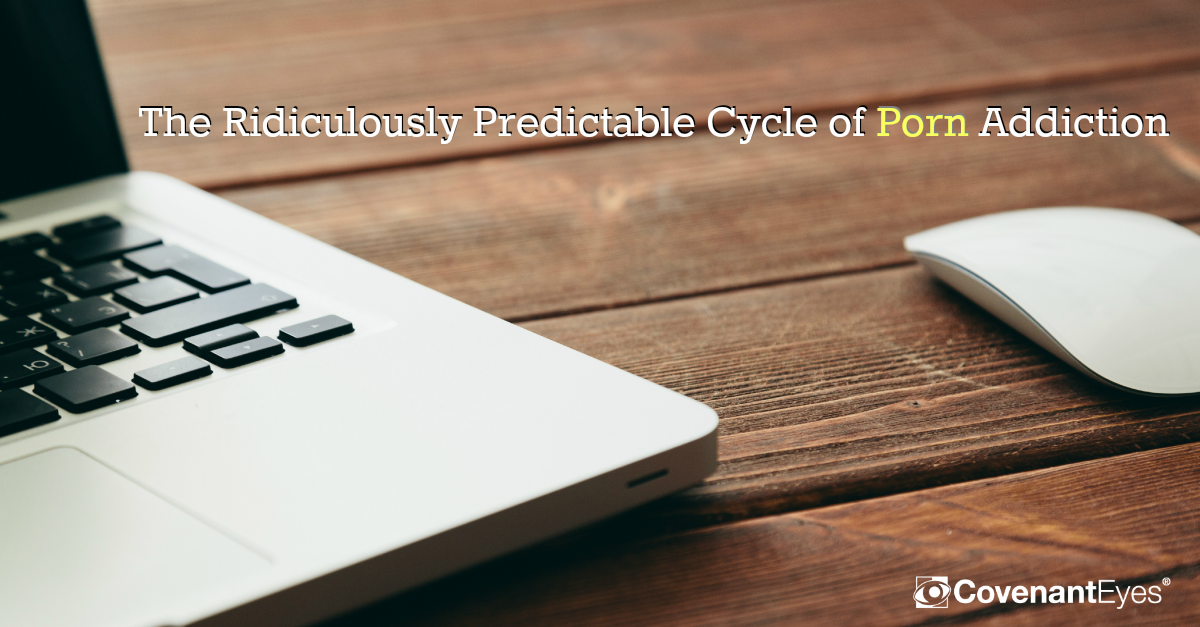 This ongoing battle can be exhausting and unfortunately, many men eventually get fatigued and fall, which sets up an ongoing cycle of fall, guilt/repentance, renewed strength, coast/fatigue, and the cycle starts over. See if you can relate to the cycle:
1. Fall
You allow yourself to take a quick peek at a mild level of sensuality. You figure it won't hurt anyone, and it's not like you're looking at explicit pornography. So you click on the news article about the 10 hottest celebrities of 2015 and immediately start to feel a mild rush of excitement as you glance over the photos of the beautiful actresses on your screen. You have now been bitten by the pornography bug and a hook has just been put in you.
"All at once he followed her like an ox going to the slaughter, like a deer stepping into a noose" (Proverbs 7:22, NIV).
Quickly, you notice the additional links at the bottom of the article on more graphic stories, such as an article about a women's bust size being too large to fit into any normal bra. Of course, you click on it out of curiosity and find that this second click was much easier than the first. Now, as you read this piece on breast size you feel the rush of excitement strengthening until you strongly desire another click with more graphic images.
At this point, there have been several hooks put in you and you start to feel powerless as if someone else is controlling the mouse. You know it's wrong but you can't help taking one more click to a full-on pornography site to satisfy your lustful desires….click….you have fallen again.
2. Guilt/Repentance
During your fall and especially afterwards you're filled with immeasurable guilt for your sinful behavior. You beat yourself up that you have done it again and that you are unworthy of God's and your family's love. You feel like the scum of the Earth. These feelings push you to your knees as you ask God to forgive you one more time as you promise Him you'll never do it again.
3. Renewed Strength
You ask God to give you strength and power to overcome online temptation so you don't fall into pornography again. You double up your efforts to stay pure with your eyes in public and especially on the computer. You're making progress and staying clean and you're starting to feel good about yourself again.
4. Coast/Fatigue
You've been staying pure for a period of time so you stop praying for strength and stop trying as hard. You begin to coast. This diminished effort allows glimpses of sensual images back into your radar again. You think the glimpses are fine because you've been pure for a while and you know you're never going to look at pornography again. However, the pull of sensual images and articles begins to intensity and you start feeling fatigued in your continual denial of them. The urge to scratch that itch becomes more acute and you rationalize one small click on a sensually related article is innocent enough….you take the first click….you're back on your way to another fall.
Avoiding the Cycle
Now, there are multiple strategies that can be helpful with each phase of this cycle. However, the key to avoiding this cycle altogether is getting rid of any type of pornography anywhere within your grasp. If you can access pornography right now if you choose to then it's probably just a matter of time before you do. A weak moment plus access to pornography leads to a fall. However, a weak moment plus no access to pornography leads to no fall.
God says we should not even have "a hint of sexual immorality, or of any kind of impurity" (Ephesians 5:3, NIV). However, it's almost impossible to follow this mandate if we have access to pornography because we often become powerless when faced with the temptation of it. Therefore, the key is thinking through all possible ways you could access pornography if you wanted to and eliminating them.
For some of you, this may mean taking the Internet entirely off of your smart phone. For others, it may mean putting a filter on your computer and blocking all search engines to avoid images. For others, it may mean having your hotel clerk remove the room TV before you check-in. Whatever it takes, be radical and rid yourself of all access so that even in your weakest moment, you can't access pornography even if you wanted to.
---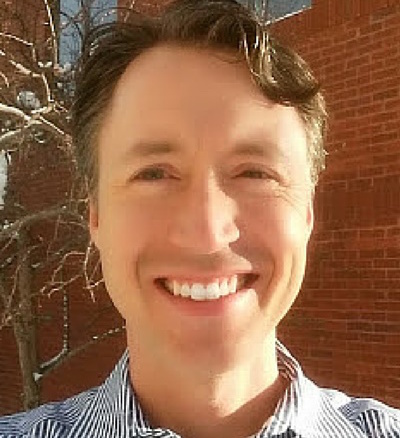 Wyatt Fisher, Psy.D. is a believer and a psychologist. He's passionate about helping Christians connect and develop God-honoring relationships. His free porn addiction seminar, PornBattle, has helped many Christian men start winning the war on pornography.