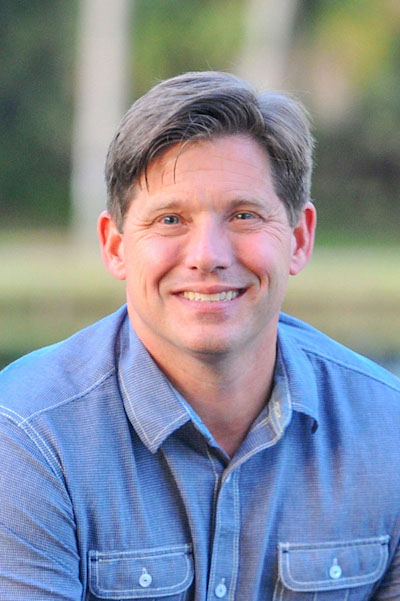 Biz Gainey has been married to Melissa for twenty years, with three children. He serves as a pastor of a local congregation committed to soul keeping and spiritual formation for the sake of others. He uses accountability software on every electronic device he owns and meets with a group of men who long for freedom and flourishing in all areas of life. He blogs about desire, sacred rhythms, porn addiction, and poetry on disruptusrenovatus.com and theshapeofdesire.blogspot.com.
---
Three decades ago, pornography captured my heart. I was twelve.
In those days (the early eighties), a kid had to go to extraordinary measures to obtain and consume porn. Once I consumed, I was hooked. I would remain hooked—addicted—to porn for the next 14 years.
By the time I faced my addiction, I was 28 years old, married, in ministry, and expecting my first child. Everything was beautiful. Except for the reality that porn had captured my heart.
Though it took a while for my wife to catch me, eventually she did. She walked in on me viewing porn through the local cable programming (yeah, the dark ages). Consumed, I failed to hear her footsteps as she entered the room. Though I tried to switch the channel, it was too late, she had seen enough.
She was heartbroken and humiliated. For the first time, I began to see clearly the power of my addiction!
I remember the moment as if it were yesterday. Caught in a self-inflicted porn consumption prison, I heard her voice say, "Everything about you is beautiful. And then there is this filth."
I reached for her. She cringed. I tried to speak; to tell her how sorry I was. She glared. At that moment, my very presence was revolting; my touch was nauseating.
It was the absolute low point of my marriage. Looking back on that moment now, over twenty years later, I see that it was also the beginning of a new path.
Yes. Out of the ashes, beauty has formed.
Perhaps you have been there yourself. That moment when you thought you had lost it all, and you—and you alone—were to blame. Even as you read this, you feel trapped; trapped by not just one, but more than one such moment in your life—as have I.
Take heart.
As one trapped—for nearly two decades—in a relentless cycle of porn addiction, I want you to know that you can be free. Your life, marriage, home, work, family, etc. can flourish. Porn addiction doesn't have to be the last word or the defining reality of your life!
I am now 46 years old. My wife and I are flourishing. We have three wonderful children, ages 17, 15 and 13. I experience freedom from my addiction on a daily basis. I have for some time! It is possible for you too!
I would like to share (as a fellow struggler—not an elitist victor) two practices that promote my freedom.
The Practice of Confession. By confession I mean completely owning my junk—without qualification. This one is tough. True confession demands a willingness to surrender my right to justify my behavior and trust in the freedom that confession brings. Of course, confessing before God is crucial. I learned, however, that confessing to my wife and family is just as important. This step is as crucial as it is frightening. I urge you: come out of the shadows and confess today—to someone, somewhere! Personally, I began confessing to another male whom I trusted. Over time, I began confessing to my wife. Though painful, it has birthed wonderful freedom and meaningful intimacy. Even now, I participate in a weekly online group that encourages the practice of confession.
The Practice of Community. Porn is a highly individualistic and non-communal practice (yes, it is a practice). As such, porn seduces me into isolating myself from and trampling on community. The practice of community means that I try to live a vulnerable and authentic life in the presence of those whom God has given me. This commitment creates space for and shapes my soul and desires in healthy and life-giving ways.
I am not perfect.
I still struggle.
There continue to be—to this very day—forces at work inside of me that I don't fully understand. I find that, when those forces fire, I revert to practicing the rhythms of dysfunction rather than freedom. In those moments, I run back to the basics—the practice of confession and community. Essentially, the practice of freedom.
I like the guy I become when I practice confession and community.
He's free and, as it turns out, others like him too!