"Hello, my name is____ and I'm a _____."
Have you ever talked with someone who has been through AA or a similar program and has been sober for a while? I met a man recently who struck up a conversation outside a quaint Italian restaurant. One of the first pieces of information he volunteered about himself was his name and the fact that he was an alcoholic with ten years of sobriety.
Later I pondered why so many people who have been through AA start conversations in such a similar fashion. In fact, if you find almost anyone who has been through an addiction recovery group, you'll find that they introduce and identify themselves in a similar way. Why?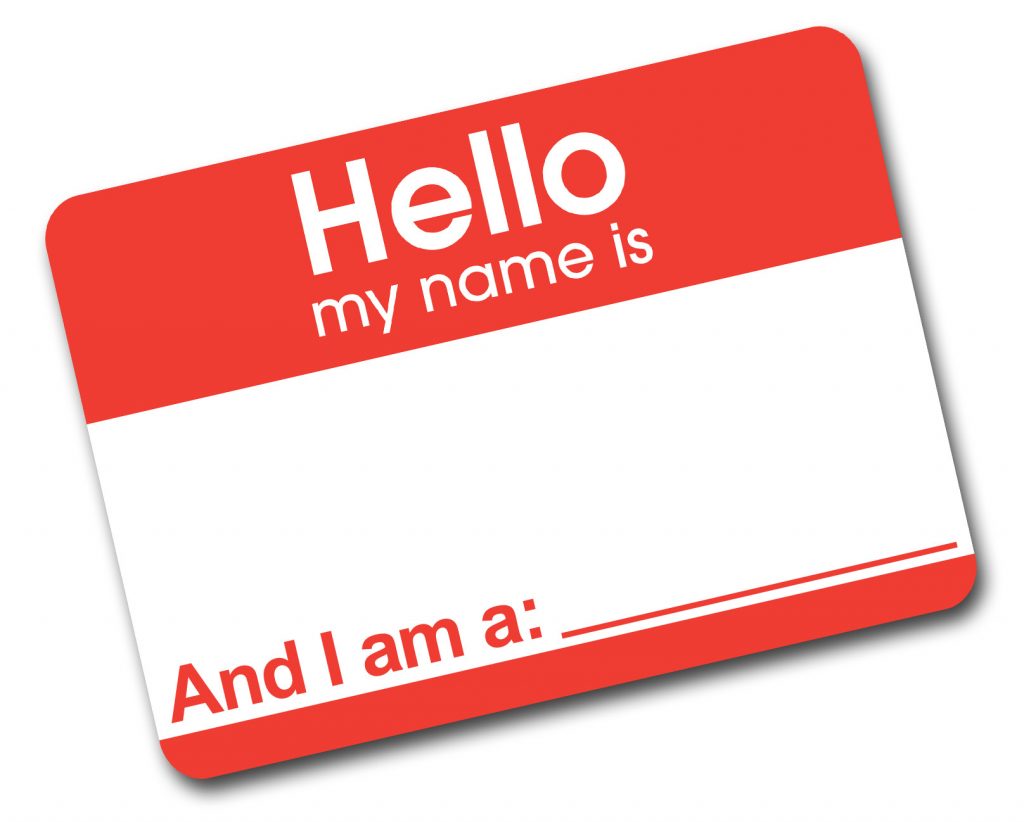 These people aren't just making chit chat. They aren't overly candid. They aren't coached to tell people that they are sober for however long it may be. The answer is deeper than that. The answer has to do with identity. People who go successfully go through these behavior groups take on the identity of a person who is walking in sobriety. To violate that behavior would violate their new identity.
I'm not advocating this as the goal for a Christian to find freedom. But the commonality is this: in order for behavior to change, identity also has to change. So whether it is a secular help group or the Bible's model for change (which I think is far superior), identity transformation is at the heart of lasting behavioral change. You see, you will never act in a way that is contrary to your core beliefs and self-perceptions.
What you DO flows from who you ARE
We wrongly think people take identity from what they do. We think if we change the way we act, we will change the way we feel inside—and that may have temporary effects. But eventually, behavior always reverts and follows a person's internal beliefs no matter how many tips, tactics, and twelve steps are employed to control one's actions.
The Bible makes this clear: the heart, a person's internal core beliefs, is what drives behavior. Proverbs doesn't say that "as a man acteth in his behavior, so is he." Rather it says that "as a man thinketh in his heart, so is he" (Proverbs 23:7). Jesus said the same thing in many different ways:
"A good man out of the good treasure of his heart brings forth good things, and an evil man out of the evil treasure brings forth evil things" (Matthew 12:35).
"It isn't what goes into a man that defiles him, but what comes out" (Matthew 15:11).
"A good tree brings forth good fruit; a bad tree brings forth bad fruit" (Matthew 7:17).
Proverbs again states, "Out of the heart flow the issues of life" (Proverbs 4:23). That means that it isn't your issues that are affecting your heart but the heart that is fueling your issues.
I see so many men who come to our ministry discouraged because they've tried this and tried that but eventually fall back into sin. They feel confused and hopeless, jaded to the very idea that real freedom even exists. The truth is that they've done things to change their behavior but haven't submitted themselves to a process where God can change their identity. If you want real, lasting change, your heart, your core identity must change first.
Identity Change was Critical in My Transformation
Something profound happened to me as God began leading me out of a lifestyle of pornography addiction: I began to see myself differently. Prior to that, it was as if a cloud of shame had followed me everywhere. I was always under the weight of it, always feeling as if I was somehow "broken" and not right with God. I lived out of that reality; and I thought that I had to get my act together and stop sinning before God could truly accept and love me. The opposite was true.
As I really started to seek the Lord for freedom and help with this porn addiction with a confidence in His love, I began to see myself as a son of God. I started to believe the truths that the Bible said about me. I began to trust in Jesus' righteousness in me rather than believe that somehow my sin was bigger or more influential in how God saw me than what Jesus had done to bring me into fellowship with Him.
Something amazing happens when you begin to believe that you are pure, beloved and righteous: you start to act that way.
Something amazing happens when you begin to believe that you bring God pleasure: you want to bring Him more pleasure.
Something amazing happens when you have self-love: you begin to treat yourself as a person of value, not degrading yourself. What's more? You begin to have love for others and not want to use them as objects.
A New Creation
God doesn't just clean up the old man when we get saved. He creates a completely new man. This is so important to realize because it is the foundation that gives us real power to change. You see, in Christ, we don't fight for purity, we fight from purity. Pure is who we are. Pure is how Christ made us; and our dirt doesn't make the Holy Spirit dirty.
[Tweet "In Christ, we don't fight for purity, we fight from purity. Pure is who we are."]
The Bible's truth is that we are already set free. We need to walk in that truth until it becomes a part of who we are. This is a far better identity change than what AA or any ten step program can give. We are sons of God. We are the righteousness of Christ. We are new creations. We are pure. We are beloved and accepted.
I tell the guys who come through our ministry, "Your starting point will determine your outcome." '
If you start your journey to freedom with the core belief that you are a slave to sin despite the fact that Christ has set you free, there is nothing more that Jesus can do for you because it has already been done; and in your heart you are rejecting it.
But if you start your journey with the confidence that "He who began a good work in you will be faithful to complete it" (Philippians 1:6), and with the confidence that freedom is inevitable because it has already been purchased on your behalf, then you are in a great position to receive all that God has for you and to begin to walk in the steps that bring about this identity change and true lasting freedom.
So maybe it is time for you to embrace the truth that the Bible has to say about you. If Jesus is your savior, then with confidence you can say, "Hello, my name is ______, and I am not a porn addict; I am a son of God."
If you need additional help, my book, The Mighty Man Manual, may be a great resource to guide you through the steps in Christ for real heart change and lead you into a relationship with God that brings about true and lasting freedom. Visit www.mightymanmanual.com for more information.