My husband and I told the world about how the utter darkness of porn addiction sent him plummeting all the way to the contemplation of suicide. We've both professed to feeling like we were drowning, desperate to grasp onto anything that might resemble a life raft that would carry us safely to shore as we struggled in the raging storm. But for some reason, I haven't divulged my own darkest moment:
The one when I wanted to cross the double yellow line while traveling 60 miles per hour.
I remember my thoughts in that short minute that is now a decade past, how it would be so easy. Just a slight tug of the steering wheel and my battle with my husband's porn addiction would be over.
But so would a lot of other things.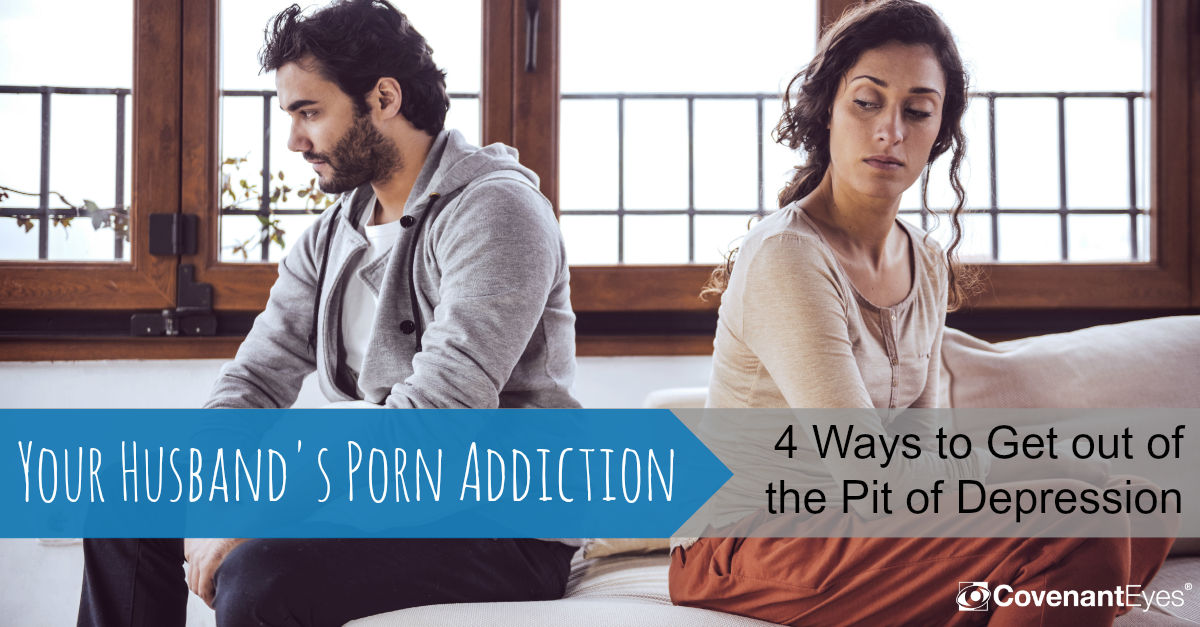 It was a fleeting thought, thank goodness, but still a real one. And I share it because I want people to know that porn addiction, whether it's you or your spouse, can let in a deep darkness that shuts out so much light. And Satan wants you to believe the light has left, that there is no hope, that you and your spouse will be fumbling through blindly for the rest of your marriage.
But Jesus.
But Jesus says, He will be with us until the end of the age. And He declares Himself Light. "Whoever follows me will not walk in darkness, but will have the light of life."
And so, if Jesus is with us, we still have light. The darkness has not completely overcome us. All we have to do is speak His name and light will begin to eradicate the darkness.
In our case, the darkness was not extinguished in a roaring, all-consuming fire, the kind that scales walls in a flash. Our marriage was not set free from the talons of pornography for years after we first began the battle, but that did not mean there was not light or joy or hope. It just meant that it took a long time for the desire and need for pornography to burn away. It was a slow burn that gradually built up heat, the refining-type of fire that does more than just destroy the impurities of this life, but that makes us beautiful at the same time.
There were other moments not so dark, but still devastating, when we both felt alone and weary and battle-worn. Moments when we had to struggle to utter Jesus' Name, to ask for help, to believe that we were making forward progress even when we'd taken a few steps back. When you feel like you've hit rock bottom again, it can feel overwhelming to try to figure out how you're going to climb out of the hole. We want to share with you what we did so when you need a ladder out, you can have one. Grab this list and start reading. And by the time you're done, you'll be on your way out once again.
Darkness is powerful. But God is more powerful and He has given you tools and resources to begin the journey of freedom. And every step of the way, He will be there with you, encouraging you, loving you, and strengthening you.