My story begins with the innocence of youth—on a hot summer day, three boys out riding bikes in the forest behind the barber shop owned by the dad of two of those boys. We were about 12 years old and were more at home exploring on our bikes than doing anything else. While riding on a trail we had not yet explored, we came upon a stack of magazines in the middle of the forest—not just any magazines though; these were magazines with naked girls in them.
We were awestruck. We had never seen anything like what was in those magazines; the perversion, the beauty, the allure. We must of sat and looked at those magazines for hours, but we had to go, so my friends gathered up a few and took them with us. Little did I know, but that was the beginning of a long struggle with pornography for me. The devil had planted his seed.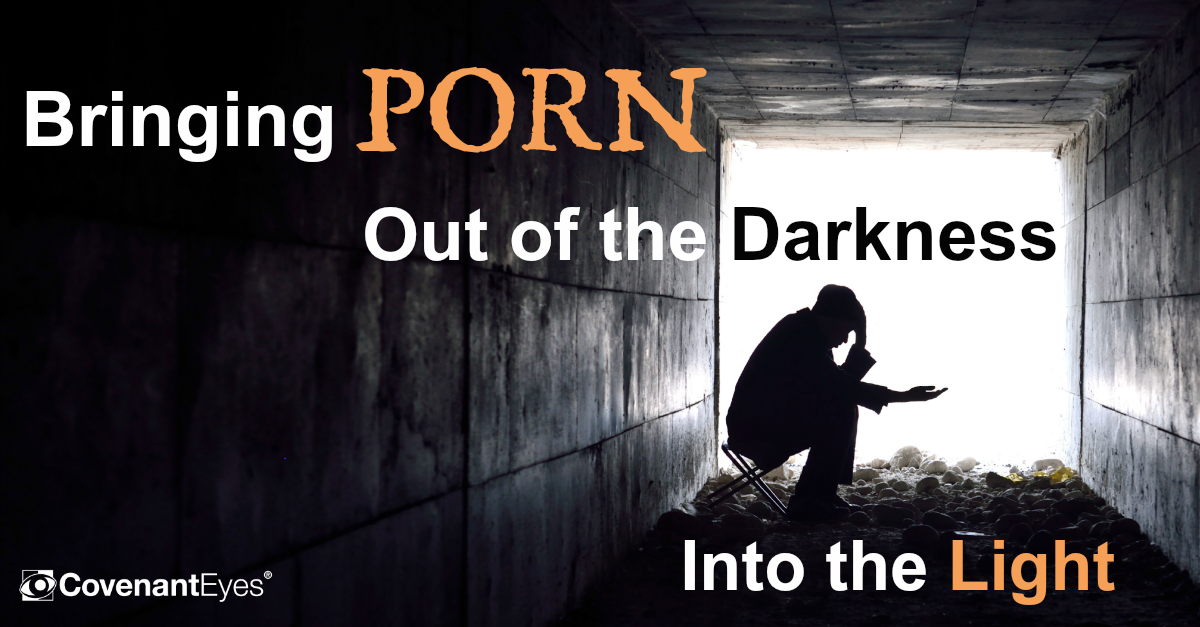 Rewiring My Sex Drive
The weeks went by and we looked at those magazines often and even went back to the ones we left on the trail to get more variety because looking the same old girls got boring and we wanted more. What we didn't have a clue that our brains were being rewired to think that this is what women do with men and that this is what men do to women. Our first lessons in sex were from magazines that had more to do with degrading the institute of marriage created by God than it did with the actual sex act.
As the years went on, I found myself sexually inept. Through high school, I had girlfriends, but did not know how to act towards them. They wanted sex, and I didn't perform. I didn't want to. Most guys' hormones are raging at this point in life, but mine were subdued and my drive was non-existent. I was not actively using pornography at that time. Was it because of those times in my younger years that I felt the way I did towards sex? Am I weird or is there something wrong with me?
I really didn't get back into pornography until my 20s. I slowly started accumulating magazines, and just like when we found those magazines out in the woods, my need for more diversity grew. I had stacks of magazine, then the magazines got old so I started buying videos and accumulated stacks of those. I literally had a box three-foot cubed filled to the brim with porn. It was at that point that my sexual relationships with women took another turn.
Porn-Induced ED
When I was with a woman I found that my sex drive was there, but my physical drive was not. I could only hold an erection for very short periods of time. I found myself having to concentrate extremely hard on the act itself and even that didn't work most of the time. I was at a loss of what my issue could have been. Why could I not perform? What I didn't understand is that not only was pornography rewiring my brain so that I was unable to have intimacy with a woman, but it was also making me dysfunctional physically. Also, I found that because I couldn't perform physically with a woman, it was much easier to go back to the porn to satisfy my sexual desires.
Enter the Internet
Some years later, I got married and was still experiencing the same problems. I got rid of the three-foot cubed box thinking that marriage would change my habit, but by this time the Internet was the new and upcoming thing, and Satan didn't waste any time using that media for his evil purposes. Now, all the porn anyone could possibly want was a click away (though dial up was annoyingly slow). My intimacy with my wife was non-existent and I found myself sneaking off in the middle of the night to get my fix and fulfill my manly desires.
The Internet changed porn forever and made sure I'd never get bored with an endless supply of ever-changing pictures. More than this, it was allowing me to cheat on my wife and pushed me to the point of dreaming about actually cheating on my wife. I reached a new level of deception caused by my porn use—the deception that I'm not being satisfied by my partner, so I need to go somewhere else to get that.
My wife and I's relationship was rocky, even aside from the porn, and in the end we both cheated on each other. She left me for her now husband—and she said that our lack of intimacy was one factor in her decision to leave me.
The Battle as a Christian
It was during this despair that the Lord called me to come back to the flock. He has been working on me ever since; however, pornography was and is still an enigma in my life. After the divorce, I was alone and depressed so turning to the one thing that made me happy and feel good was inevitable. Sometimes I prayed for release from porn's grasp, and other times I let my desires go and went back to an old friend, porn.
My body and mind are a battle ground; the forces of good and evil are at war within me. This battle has left me bruised and wounded; Satan is putting up a huge fight, while God has His victories, Satan wins most of the time. I struggle still to this day and the war wages on.
New Marriage, Same War
Now, I have a new wife and I have fessed up to my addiction, but not before I had already visually cheated on her by looking at porn and lied to her about it. By the grace of God, she has told me that she will support me in this effort and will help me fight for my body and mind. I may look again; I may lie about it again because this is the depth of the dark places that Satan takes us when we enter his realm, but to have someone stand by your side and set aside their initial reaction of hurt and disgust and allow themselves to be a friend that will stand by your side speaks volumes, not only to the character of this person, but also that this will be defeated.
There are millions of people (and not just men either) who are struggling with porn or don't know that their minds and bodies have been hijacked by Satan with the use of pornography. Some don't think it's a problem at all and for others it's destroying their lives. Pornography can lead to unspeakable crimes and the victims of these crimes will be in an emotional hell that they will have to live with the rest of their lives. More subtly though, it destroys families; it penetrates the mind of the user and rewires it to no longer desire the real; you only desire something that you will never get enough of. It will make you cheat and lie to your spouse and as long as it stays in the dark places it will only grow into an uncontrollable monster.
I have made the decision to bring this out of the dark places and expose it to the light. I will undoubtedly be scorned and look upon as the scourge of the earth. My friends and my church family may disapprove of my actions and may turn their heads when I walk by, but I pray that they will all see that I'm exposing myself to expose Satan to the light; to rid his evil in the people's lives that he has stolen.
The dark places of this world—whether it's drinking or gambling, spousal abuse or child abuse, drug addictions or porn addictions—we need to get our loved ones out of those dark places and into the light to start the healing process. I pray for the millions of others that need the courage to take the first step and admit that they live in these dark places. I pray for the spouses of these victims of Satan that they will put aside their hurt and anger and support their spouses to guide them back to the light and heal their families. I also pray for the millions of women, young girls, and men that participate in the porn industry, because they are being damaged emotionally and physically by the mental deception and abuse and the drugs that are ramped in the industry. I pray for all those who are willing to take a stand against this and willing to go into the dark places and pull the ones they love out of those dark places away from Satan's grip. Christ wants us to stand together as a family; the family of God, so I ask you to let your light shine, to stand with me and stand with your family members in Christ to expose Satan to the light, to expose all the dark places with that light and start the healing process of your family.
---
Jerry lives in Virginia. He is married to a wonderful wife and has two kids that they love and adore. Jerry loves the support he gets from his wife, from Covenant Eyes software, and from the free education Covenant Eyes provides.