Episode 145
[powerpress]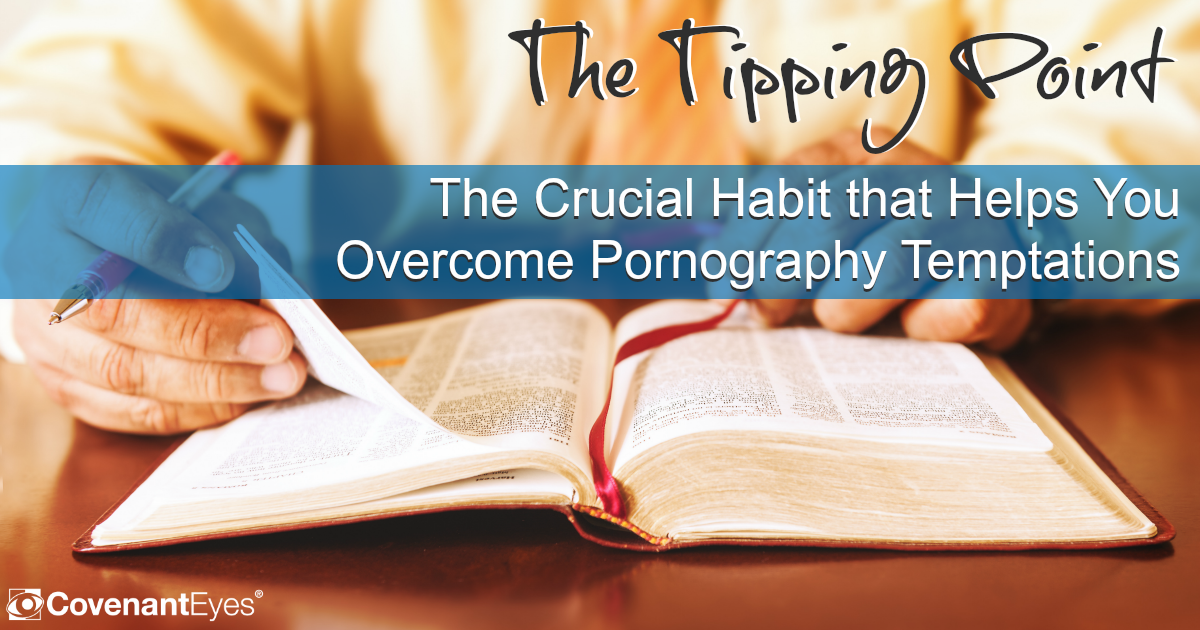 Most Christians have heard that reading your Bible is essential for spiritual growth, but what does that really mean? What does engaging with the Bible really look like? Does it really impact change in someone's life? What evidence do we have for this?
Today we are talking to Dr. Pam Ovwigho of the Center for Bible Engagement. Using data from more than 170,000 surveys, Pam reveals some fresh statistics about pornography use in the church and how engaging with the Bible makes a difference in overcoming temptation. She talks specifically about what she sees as the crucial "tipping point" for Christian men when it comes to spiritual growth.
Show Notes:
0:51 – Doing a scientific analysis of spiritual growth
1:37 – What is the prevalence of pornography use among Christian men?
3:22 – Church attendance does not predict pornography viewing habits and other behaviors
4:17 – The Tipping Point: The point when Bible engagement makes a measurable impact on lust
8:52 – What is "Bible engagement"? – Receive, Reflect, Respond
13:57 – A critical missing piece: engaging with the Bible in community
Get our weekly podcasts in your inbox