Episode 142
[powerpress]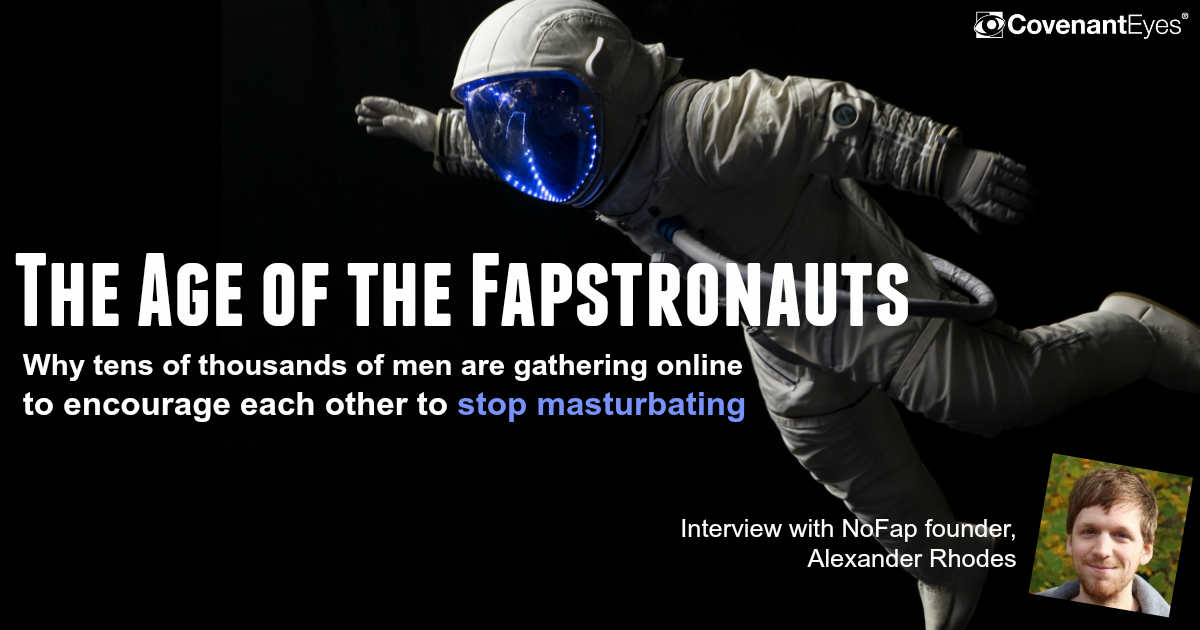 Back in June 2011, Alexander Rhodes founded a subreddit called NoFap, an online community of men and women supporting each other to cut out pornography and masturbation from their lives. That community has since grown to nearly 150,000 people and has spawned the creation of NoFap.com.
Today, we talk with Alexander about the purpose of NoFap and the secret to its popularity.
Show Notes:
0:51 – What sparked the creation of NoFap?
5:00 – Understanding NoFap lingo: PMO, Rebooting, Fapstronaut, Edging
9:42 – Why are so many people flocking to NoFap?
12:54 – Does NoFap take a moral stance against pornography?
19:17 – How NoFap offers accountability to those looking to better their lives
21:40 – How are people's lives changed by being a part of NoFap?
29:32 – Invitation to Fapstronauts to use Covenant Eyes
Get our weekly podcasts in your inbox