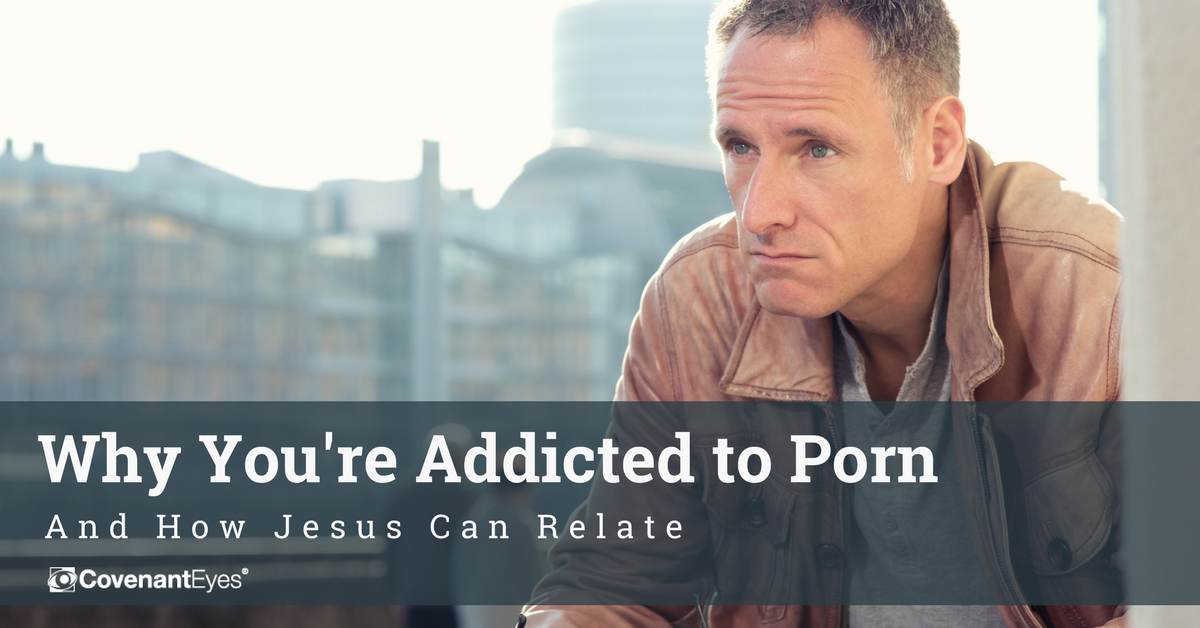 I've heard the line often: men say they are addicted to porn because they "have needs." And I agree. Men do have needs (as do women). I also agree that porn addresses those needs…for a little while. But I also know porn will never satisfy, because sex isn't what porn addicts really need. Behind every addiction, there is a deeper need. What is it for you?
Roots of Addiction
For Rick*, it was the "need" for love and acceptance. Growing up in a home filled with conflict and a dad threatening to leave, Rick received negative thoughts like these: "I'm rejected, I'm worthless, I'm not accepted."
When he stumbled on his brother's porn magazines, he found a fantasy world that trumped reality…for a little while. Unfortunately, Rick's fantasy eventually turned into a nightmare of addiction that led to shame, guilt, and a troubled marriage. After twenty years of living in this cycle, he finally sought help from a pastor: myself.
I showed Rick a list of negative thoughts and asked him to identify two to three that described how he felt before engaging with pornography. I also explained that Satan is the father of lies, and the negative thoughts in Rick's heart were the roots that led to the fruit of pornography addiction.
Identifying his needs for love and acceptance was a good breakthrough, but now Rick needed to know how to overcome those roots—and meet his real needs.
Roots of Healing and Freedom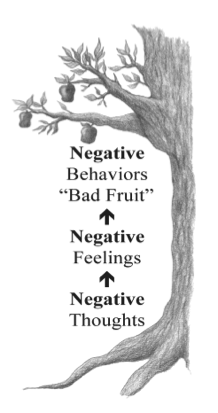 Now I shared the gospel story, or the "good news" of Jesus, in a fresh way. I shared that Jesus suffered in all ways like Rick. To understand Rick. To identify with Rick. What? you may be asking. What does it mean that Jesus suffered "in all ways" like a porn addict?
Please note: Jesus never engaged in sexual sin. He did not act out the "fruits" that Rick did. But like Rick he was rejected by others, and then tempted to provide for himself and protect himself. He was tempted by the same roots as Rick. And in the midst of all these temptations, He turned to God (see the bullet points below and Isa. 53; Luke 9:22; 22:15; 24:24-26; 44-46; Heb. 2:10, 17-18; 5:7-9).
Because Rick was willing to humble himself and turn to God, he was able to receive mercy, grace, and help in his time of need (Heb. 4:14–16). And as Rick prayed with me, he was able to gain more and more freedom from his addiction as he saw how Jesus:
Was rejected, to identify with Rick.
Was tempted to believe He was not accepted, to identify with Rick.
Was tempted to numb His pain with alcohol, to identify with Rick (Mark 15:23).
Was faced with this temptation in His lowest, weakest moments, to empathize with Rick.
Chose to refuse the temptation and instead rely on God to resist temptation and break addictions, for Rick.
Chose to take all sin known to mankind into His body and soul so He could nail it to the cross, once and for all, for Rick.
Rose from the dead to heal Rick and set him free to receive his truest, deepest identity as God's son, with His purity.
In this expanded picture of the gospel, Rick found new hope, and as we continued praying Jesus' story into his week after week, Rick was able to find freedom and reconcile with his wife.
Your Turn: Finding an Anchor of Hope
If you are struggling with pornography addiction, you can begin to let Jesus release you from Satan's lies and invite Him to fulfill your needs by praying a simple prayer like the one Rick started with as part of the discipleship process:
"Dear Jesus, Thank You for choosing to fulfill prophecy when You were rejected, not accepted, tempted to believe You were worthless, and tempted to numb Your pain. Thank You for suffering like I've suffered to take to death on the cross all my negative beliefs behind my behaviors. Thank You for rising from the dead to heal me, set me free, and break all bonds to pornography, so I can receive my truest, deepest identity as Your son (or daughter), bonding to Your purity and Your victory. In Jesus name, Amen."
While this is one piece of the puzzle and there are many additional resources to address the problem of pornography, I believe identifying with Jesus' suffering opens the door to victory. Soon, I hope you can say with Rick, "I no longer turn to pornography for false comfort, or false a false sense of intimacy…. Instead, I'm growing in the grace of God, receiving His purity day after day."
* Rick is not his real name. Rick shares his story of gaining freedom from a 20-year addiction to pornography in my book The Hidden Half of the Gospel: How His Suffering Can Heal Yours.
---
Paul Coneff and Lindsey Gendke, Paul Coneff is the author of The Hidden Half of the Gospel: How His Suffering Can Heal Yours and the president of the nonprofit ministry Straight 2 the Heart. He is also a licensed Marriage and Family Therapist with an M.A. Religion, and more than twenty-five years in pastoral ministry. After spending 10,000+ hours applying "prayer and ministry of the Word" (Acts 6:4) and training others in many countries around the world, Paul's passion is training churches to have discipleship groups offering freedom in Christ.