Episode 141
[powerpress]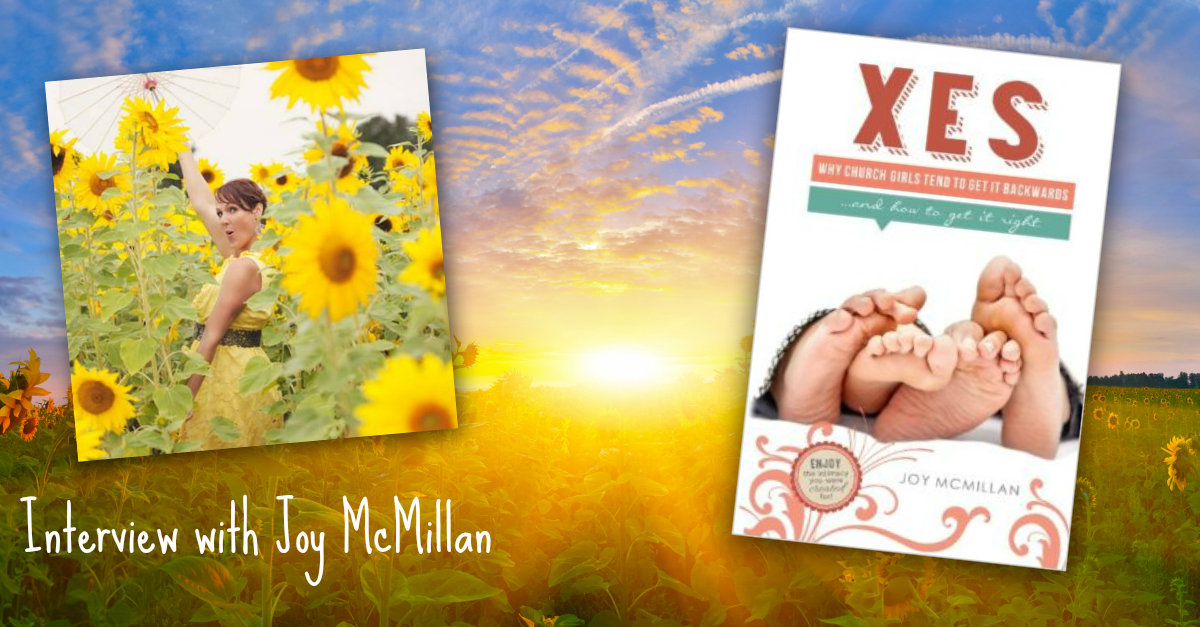 In some church circles, sex is a dirty word filled with notions of forbiddenness and shame.
Joy McMillan wants to help change that. Her new book, XES: Why church girls tend to get it backwards…and how to get it right, is helping thousands of women see sex differently.
Show Notes:
1:39 – Joy talks about why she wrote this book. For her, sex was such a sore point in her life and massive source of shame. She found it difficult in the church to talk openly about it.
3:11 – Joy talks about where the inspiration for the title came from.
4:03 – Joy comments about how tempted she has been over the years to get sucked into erotica. She comments on the Fifty Shades phenomenon.
5:43 – Joy talks about her own sexual baggage, the temptations she encountered over the years, her date rape when she was a teenager, and her years of promiscuity.
10:18 – Joy talks about the moment when she started to really taste freedom from her sexual baggage, speaking openly with her fiancé about her past. Now she talks about how to make the church a place where it is normal and safe to talk about your sexual past.
13:48 – How does the church get it backwards?
16:03 – Joy talks about why she specifically targeted women with her book.
17:12 – Joy talks about the mission of her book in resetting the conversation in the church about sex: exposing the lies women believe about sex, men, and God, enlightening women about the good gift of sex, and encouraging women to not settle for less and not to carry their sexual baggage all by themselves.
20:06 – Joy talks about her fear in publishing the book and the excitement of seeing it lives changed through it.
22:22 – Joy talks about the importance of accountability and transparency in female community: wisely choosing your friends who have common goals, and giving permission to speak into each other's lives.
26:09 – Joy talks about what it means to work through the consequences of her sexual baggage.
Get our weekly podcasts in your inbox