I grew up in an abusive, legalistic Christian home and "ran away" to college to escape my home life and all my problems. But I moved with me. I was still the insecure, frightened, manipulative, prideful, people-pleasing, co-dependent 18-year-old girl struggling with low self-esteem and depression.
I met my future husband Phil there and decided that he would be my knight in shining armor who would rescue me from all my problems. We married January 4, 1969. We did not ride off into the sunset and live happily ever after. Again, I came with the marriage package. Add to that Phil and his issues, and trouble lay ahead.
Walking on Egg Shells
Shortly, I began to notice problems that had been hidden during our courtship. Phil had an explosive temper; he was an angry man and expected to be obeyed without question. Co-dependent, I blamed myself for triggering his explosions and learned to walk on egg shells to keep the peace. After graduation from college, he became a pilot in the United States Air Force, and I enjoyed being a stay-at-home mom. Phil's anger increased and our three children learned to fear him and walk on egg shells as well. I became the referee of the family and tried to anticipate Phil's outbursts to protect our children.
I later learned that anger and hate are an integral part of the porn addict's life.
Related: Why is my husband so angry?
At other times, Phil appeared to be the perfect father. It was like living with two very different people. When he was home and was in the mood, he taught our boys to play ball, fish, hunt, swim, etc. He liked having fun with the boys. However, he ignored our daughter.
The tricky part was recognizing when Phil was done having fun. Continuing to play once he decided to stop was risky. After the explosion, Phil would leave the room for a few minutes and then return and speak with a syrupy, sweet voice while we all pretended nothing had happened.
Selfish Withdrawal
When life became especially difficult, Phil would seem to make efforts to work on our relationships. Yet, each time he would do just enough—go to counseling, be calmer, spend more time at home—to appease me, to make the boat stop rocking so he would stop feeling pain.
Our pain was of no consequence to him. It was all about him. Porn addicts are selfish.
Phil also spent a lot of his spare time away from the home being alone outdoors. I often felt like a married single mom while our children grew to adulthood. Between his job and his outdoor activities, we once calculated that Phil was gone about nine months out of every year. The longer we were married, the more withdrawn he became. But his absences were often a welcome time away from him that provided opportunities for our healing and recovery.
The Porn Confession
I think the sarcasm and constant put downs hurt me the most. I tried my best to please him as his wife, his lover, and the mother of our children. I was never good enough. The attacks on who I was as a person were devastating. I became depressed and suicidal occasionally. I turned to God and allowed Him to change me step by step. It took years, but I slowly became the woman of God that He wanted me to be in the midst of our horrible circumstances.
In 1997, Phil confessed to me that he had been deeply involved with pornography since childhood. That explained so much. I now understood his hatred of women, the anger, the torment, and so much more. He had been living a secret life since we married, and I had no clue that porn had such a hold on him. His addiction affected every aspect of our lives.
Celebrate Recovery
In September, 2001, Phil joined Celebrate Recovery, a Christ-centered twelve-step program. In nine months Phil was transformed into the husband I had longed for over the years. However, he had to regain my trust. It had taken 33 years to reach this point in our marriage. It would take time for the wounds to heal.
The healing process began when he made amends to me and asked for my forgiveness. I could not remember him once apologizing at any other time in our marriage.
He began to court me to win my heart. He sent me flowers and called me just to say hi instead of complaining about his problems. We spent time together.
He started to do what he said he would do. Little things like mowing the lawn before it became a forest and taking out the trash on time touched my heart.
We went on walks and talked without distractions.
He took me out on dates—not expensive but thoughtful.
He began to treat me with respect and to refrain from sarcasm. He became gentler and transparent, no more secrets. He was different. Before when he would do or say some of the same things, they did not seem genuine but manipulative.
He asked me what he could do to make me feel safe and secure. He installed filters on his computer and stayed in touch with his accountability partner and other guys who supported his new lifestyle.
He began reaching out and helping other men struggling with porn addiction and its effects on the family.
He began smiling, and we laughed together. We spent time together.
He apologized to our children and worked hard to rebuild those relationships, especially with our daughter.
All this took time, but the results were well worth the wait and effort by both of us. It takes two to heal a marriage. First, we each had to become healthy individuals. Then we could work on our marriage. On August 31, 2002, after a seven-year separation, we were reunited in a renewal ceremony with friends and family from around the country attending. Our three children and two daughters-in-law stood up with us as we committed our lives and marriage to God. Our heavenly Father restored us individually, our marriage, and our relationships with our children.
---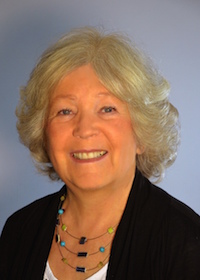 Bobi Naukam grew up in Springfield, Ohio, and graduated from Kent State University in 1970. She met Phil, her husband, on the gymnastics team in college. When in 1997, Phil confessed his addiction to pornography, she learned to trust God completely while becoming the woman of God that she was meant to be. Bobi has written several books, speaks to women's groups, and mentors women around the country. Phil and Bobi are licensed ministers through Believer's Church and World Outreach Inc. in Tulsa, Oklahoma. They facilitate seminars promoting marriage restoration; speak to groups of all ages; and enable youth pastors, young people, and their parents develop strategies for winning the war on integrity and sexual purity.
SaveSave