In the 6th grade some kid at school brought to lunch a porno magazine. Prior to this I had not thought of women in this way.
I ended up going home and searching on the Internet for naked women. Needless to say, my parents busted me and it was quite embarrassing despite not really knowing what I did wrong at the time. This was an on-and-off problem until I graduated and moved out of the house.
Along with living on my own came unrestricted Internet and from there on my addiction to porn grew. Sadly, I never viewed this as a real issue until January of 2013 when my ex-girlfriend busted me on it and was about to break up with me. This prompted me to want to change but I ended up slipping right back into the addiction.
Later on in the year I attended an addiction group that met weekly at the church I went to. They introduced me to a computer program called Covenant Eyes, which is fantastic. Also, making my mom the person who sees my activity reports really gave me the kick I needed.
I prayed to God for assistance with self control and to help remove the thoughts of looking at the filth. Since then I have prayed, praised, and read His word everyday. This has proven to be an effective formula to remove the addiction of porn in my life. While I still have lustful thoughts and find that to be the next challenge in my life, I thank the Lord for helping me move past the decade plus years I spent with a porn problem.
Since this change in my life, I have found that I don't think about sex constantly and the various things I would see on any porn site. I also find that I respect women more now than I did before and have found that my patience has grown little by little. With Covenant Eyes now on my computer I can finally say I am free at last. I used to have K9 because I was not interested in paying to block myself from porn. However, despite K9 being free…it was very easy to get past the filters. The money I pay per month for Covenant Eyes is well worth it since I now have someone seeing what I am doing on the Internet and can keep me more than accountable. I noticed my walk with God has improved vastly as well since making a concentrated effort to move past the decade long addiction.
For anyone that argues that porn isn't sinful then I recommend reading Jesus' words in Matthew 5:28 "But I tell you that anyone who looks at a woman lustfully has already committed adultery with her in his heart."
Photo credit: ministerio_tic
---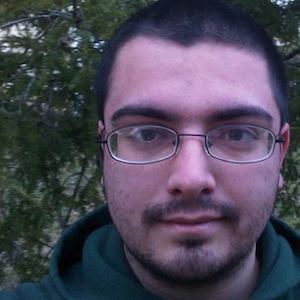 Wesley Wood is a mid-twenties man in the U.S. Navy hailing from Knoxville, Tennessee. He enjoys bowling, football, and video games. He writes for two websites and aspires to be a film maker after his Naval career is over.