Often we head into marriage expecting it to be a sexual utopia or an ever-flowing fountain of intimacy, and then when the honeymoon is over, we realized that we are sinful people married to sinful people in a sinful world. Sometimes our expectations of marriage have to change. Sometimes we need an overhaul of our behavior and attitudes. Other times, just small tweaks can make enormous differences when it comes to intimacy, connectedness, and sexual pleasure.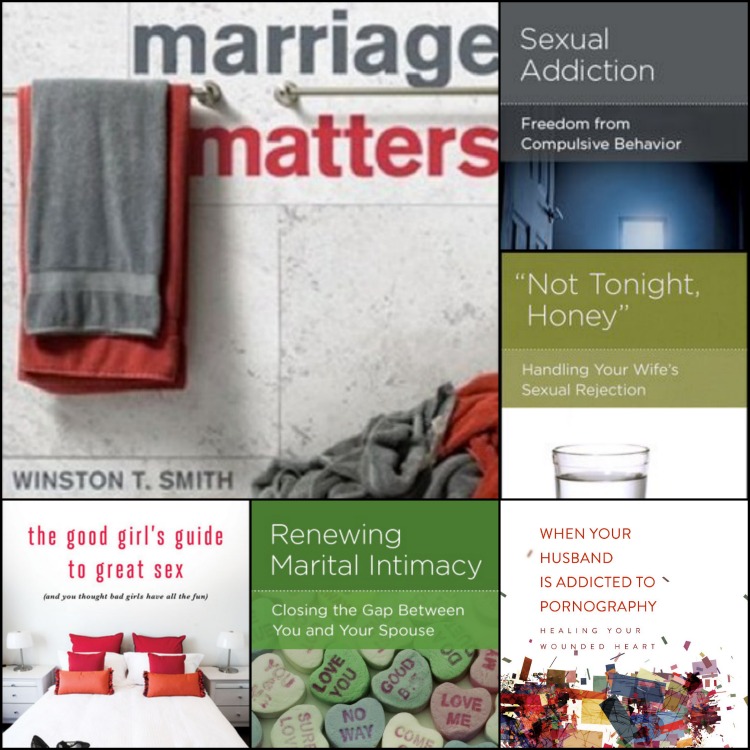 Starting today, we are giving away a bundle of six books geared toward couples who want to renew marital intimacy. We are grateful for New Growth Press for donating so many books and for Sheila Gregoire for adding her book to the bundle.
This bundle is valued at over $50. Enter below to win!
Books in the Bundle:
Enter the Giveaway
The more times you enter, the greater your chances of winning. The giveaway ends at 4:00PM on Friday, May 9.