Redemption (def.): The act of saving or being saved from sin, error, or evil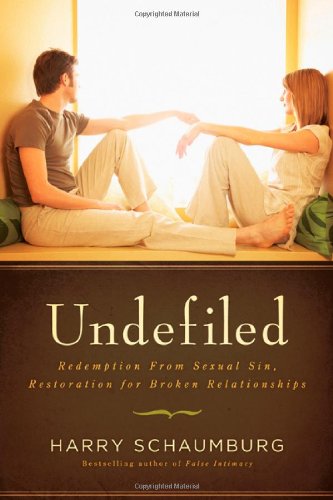 It's an unfortunate reality that very few couples, including Christian couples, are able to claim that their wedding night was their first sexual experience. We could dialogue about the many reasons this is the case, but the point is we are all in need of sexual redemption. In Undefiled, Schaumburg says, "To be spiritually mature, you must be sexually mature; to be sexually mature, you must be spiritually mature" (p. 15). Then he explains, "Sexual redemption begins at the cross, is rooted in a change of heart, and is lived out in a relationship before and after two sinners say 'I do'" (p. 17).
Calling a Spade a Spade
I was reading Schaumburg's book as I flew across the country for a speaking engagement and I fear I might have exclaimed, "YES!" and "Amen!" out loud a few times. I appreciate when an author addressing sexual sin calls it what it is—sin—and acknowledges that the source of healing is rooted in one's relationship with Jesus. That's true whether you are the one struggling with sexual sin or you are the spouse; Jesus is still the source of your healing.
Don't Skip the Foundation
The first half of Undefiled is devoted to building a foundation for understanding the nature of the issue and setting the stage for sexual redemption. I don't think I'm the only woman who has been tempted to skip to chapter 9 and jump in on the "fixing," but though I was tempted, I didn't do it.
I read all of the first 8 chapters and I'm so glad I did. Schaumburg's thirty years of working in this field paired with rich, biblical truths prepares the reader for genuine redemption of sexual sin and restoration of broken relationships in the second half of the book.
No Excuses for Sin
Proverbs 4:23 instructs believers to, "Guard your heart above all else for it is the source of life." Schaumburg writes that sin is the result of not letting God be God. God desires to bring real change to our hearts, so through the Holy Spirit He convicts us, showing us that we've tried to be our own god—and look where that's landed us!
Schaumburg doesn't mince words; he calls men to a higher standard—no excuses. (Thank you for that, Harry!) To those who claim they didn't have a good role model growing up, he says, "You are a man! Christ is your role model. So quit whining, be a man, and get on with it" (p. 132). He repeatedly points men to sound doctrine because without spiritual maturity no sexual maturity can occur.
He not only calls men to a higher standard, he calls wives to a higher standard as well. Schaumburg directs women to listen to the "Right Voice" as opposed to that of the enemy and the world, which would advise differently than God advises. He reminds women that God has a good plan for them and that even in the midst of marital unfaithfulness, God is teaching us about Himself and godliness.
Highly Recommend this Book
I have read countless books on the subject of sexual sin, but very few have I been as enthusiastic to encourage wounded couples to read as I do Undefiled. When you are facing the darkest days of your marriage, what you need most are people and resources that point you to the only One who can shine Light into your marriage and heal your broken hearts. I highly recommend that you read Undefiled: Redemption from Sexual Sin, Restoration for Broken Relationships.
---
Dr. Schaumburg is the founder of Stone Gate Resources, a counseling ministry offering brief intensive counseling. The ministry specializes in the treatment of adultery, pornography and all forms of sexual sin through Biblical Intensive Counseling. It is this pioneering program that has drawn over 3000 laity and clergy from the U.S. and eighteen foreign countries.
---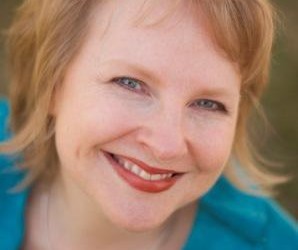 Vicki Tiede is the author of When Your Husband is Addicted to Pornography. She is a Bible teacher and conference speaker. Vicki is a wife, homeschooling mom, and the coordinator of women's ministries in her local church. Vicki holds Master's degrees in Ministry and in Education.