by Anonymous
With freedom comes some realizations about past lustful habits. It's like walking through a really thick fog, and when you break out into the clear, looking down and noticing that you had been trudging through mud. I am seeing for the first time the mud splattered all over my life. The Holy Spirit is opening my eyes to the truth about my heart.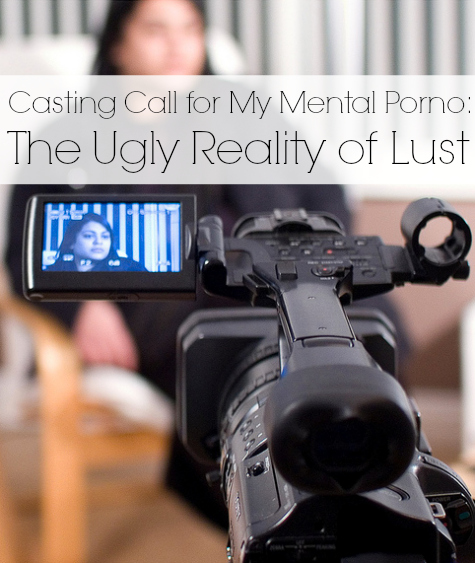 For instance, I had always struggled with roaming eyes. The kind of eyes that look a woman up and down. The kind of eyes that turn the head for a longer look. The kind of eyes that hope for an opportunity to see more. Of course, I was always discreet. I would have been ashamed to get caught. The funny thing was though I was ashamed even if I didn't get caught. I still knew it was wrong.
"Just Looking"
The world in which we live may say there is nothing wrong with 'just looking.' Some crazy—though well-educated—people even think it is healthy. Roaming eyes though are fueled by lust, that diseased condition of the heart that desires the illicit. Jesus said that a man looking at a woman with "lustful intent has already committed adultery with her in his heart" (Matthew 5:28).
If I might be so bold as to paraphrase the Lord, a guy who uses his eyes for sexual kicks has an unfaithful heart. Jesus' standard is a pure heart and pure looking.
Porn-Worthy Women
My looking was anything but pure. I had been looking at women and dividing them into two categories: head-turning and not. The reality of those categories is really much harsher. There are (here is the realization) women who were fit to star in the fantasy porno in my mind and all the rest. I was doing casting calls. Sure, the fantasies may not have gone that far and been fully developed, but I was filling the roles nonetheless. I was nothing but a sleazy director getting ready to announce, "Lights, camera, ACTION!"
It is the harshness of the realty that struck me. I wasn't just labeling women as pretty or not. My heart was intent on something much more sinister. I both welcome the Holy Spirit's work and cringe from it. It is beautiful when he reveals how ugly my sin is because it is the path to freedom.
Somebody's Daughter
Through grace, the power of Jesus' resurrection, and the indwelling Holy Spirit I am putting to death that old lustful habit of roaming eyes and building new habits. I am consciously reminding myself that each woman was created in the image of God and is a potential daughter of the King of kings. Who would be so audacious as to ogle one of that King's daughters, and right under his nose?
No Princess of the King belongs in that casting call.