Having sexual integrity in a hyper-sexualized world can be difficult. But for unmarried Christian men, the incentive to remain pure is often not as high as we would like. With no godly sexual outlet and sexual media available at every turn, it is easy to make peace with porn.
The time has never been greater for godly, wise counsel for men facing sexual brokenness.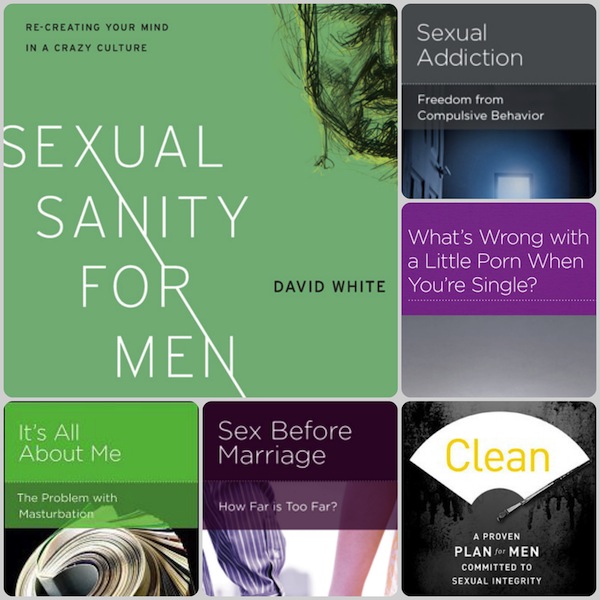 Starting today, we are giving away a bundle of six books geared toward men in their pursuit of sexual integrity. We are grateful for New Growth Press for donating so many books. We are also thankful to Dr. Doug Weiss for contributing his newest book to this bundle.
This bundle is valued at over $40. Enter below to win!
Books in the Bundle
Sexual Sanity for Men: Reclaiming Your Mind in a Crazy Culture — This is a guide meant especially for a group of men to go through together. Filled with gospel hope, David White walks men through the process of repentance and healing.
Clean: A Proven Plan for Men Committed to Sexual Integrity — Dr. Doug Weiss is a nationally known author, speaker, and licensed psychologist. His newest book, Clean, is about the weapons men need to get free and stay free from the allure of sexual temptation.
It's All About Me: The Problem with Masturbation — This mini-book by Christian counselor Winston Smith looks at why masturbation is sinful, and gives practical strategies for breaking free that focus on our hearts and motives.
Sex Before Marriage: How Far is Too Far? — This mini-book by Christian counselor Timothy Lane explains a biblical perspective on sexuality and the importance of marriage.
Sexual Addiction: Freedom from Compulsive Behavior — This mini-book by Christian counselor David Powlison describes the slow and progressive change that can take place in the life of a sex addict by the power of God. Tools and questions for introspection are given to walk a person through the long road of repentance and finding joy in God.
What's Wrong with a Little Porn When You're Single? — This mini-book by R. Nicholas Black presents seven practical steps, equipping single men to recognize what underlies the temptation to use porn, fight for obedience with hope, and rely on God for cleansing and a new start.