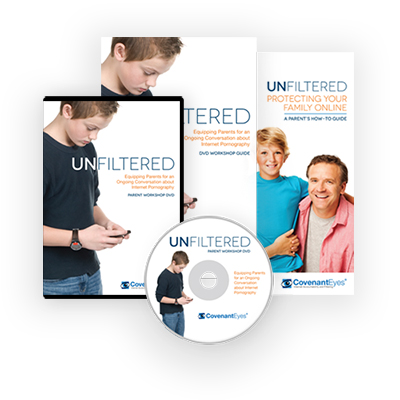 Surveys show that before kids turn 18, most of them will have seen pornography online (about 90% of boys and 60% of girls).
The question is not whether our children and teens will be exposed to a sexualized culture; the question is whether parents will prepare them for living in it.
That's why we created the DVD workshop, UNFILTERED: Equipping Parents for an Ongoing Conversation about Internet Pornography. This half-hour presentation will equip you with the language and information to talk to kids and teens about pornography, seen through the lens of a Christian understanding of sexuality.
You can purchase the DVD and the kit right now for $19.99.
We are giving away three DVDs
Enter below for your chance to win one of them! You can enter several times to up your chances of winning. Just log in below using your e-mail address or Facebook account and follow the instructions.