I remember looking in the mirror, sickened by what I saw. How could anyone love that person in the reflection? After all, she looked weary, scared, and hopeless. I cried out loud to the Lord to rescue me before I was completely lost. I had promised myself that I wouldn't go down this road again. No more despair, no more life-ending thoughts. But the unbearable darkness that weighs heavy on your most inner being was back.
I had found pornography on my husband's computer again. The betrayal was sucking my very life from me. I even began to question my faith in God. Was He even there? Didn't He hear my cries? I was in the darkness of night and didn't know if I believed that morning would ever come.
As you read this, perhaps you have been through this despair. You understand the drowning feeling when you can't seem to take the next breath. I wish I could reach out and wrap my arms around you, dear woman. My prayer is you will find hope. Yes, that's right…hope! Praise God for the hope He gives us in Christ Jesus!
"Why are you downcast, O my soul? Why so disturbed within me? Put your hope in God, for I will yet praise him, my Savior and my God." (Psalm 42:11)
I'm sure that my story is not unique. It is one of great hurt, loss, forgiveness, and learning to trust again. But God! God truly is an awesome God and can perform miracles in our broken lives!
For 16 years I shared my marriage with a dark addiction. There were times when my husband assured me he was winning the battle, and I believed him. Then the darkest day came when my husband, a deacon in our church, was fired from his job because of the vast amounts of pornography found on his computer at work. He had been living a lie, and our family paid the price.
Related: How to Tell If Your Husband Is Really in Recovery
The Lord opened my eyes and told me this was going to hurt! "Hurt" doesn't seem to say enough, does it? I am ashamed to say that I wrestled with pain, depression, insecurity and un-forgiveness before I laid my broken, shattered life before the feet of Christ.
I remember the exact moment, sitting in my car, crying my eyes out, I heard the Lord speak and ask me, "Will you still love me if (my husband's name) is never faithful to you?" I got it in that very moment. I was relying on my husband to fix everything. I was relying on him to heal me and bring me happiness again.
We serve a jealous God (Exodus 20:5). My Lord wanted me! He wanted to be the full source of my joy. He wanted to heal me, give me forgiveness, and love for my husband that was not of myself.
I am not going to tell you that healing came instantly. It is a long journey that must begin every day at the foot of the cross. There are days when I lose sight of that and end up being weary. God did not intend for me to be that weary, scared, and hopeless image that I saw in the mirror. He wants me to be strong in Him.
"For God did not give us a spirit of timidity, but a spirit of power, of love, and of self-discipline."  (2 Timothy 1:7)
I am overjoyed as I wrap up my letter to you, dear women. I am overjoyed because through God, and God alone, my husband and I stand on this side of victory! Praise God, there is victory in Jesus! We have fought the grip of sin that intends to keep you as a slave forever.
Pornography can be a secret sin that slowly swallows your marriage, your honor, your self-worth, and even your faith. Behind every husband immersed in this sin is a shattered wife. Dear women, I pray for you right now. I pray that the Lord will keep you and hold you as you walk down this lonely road.
Related: An Open Letter to Wives of Porn Addicts
Stand and fight! Fight back against the devil and his evil schemes! He is a liar, a tempter, and a stealer of souls. You are precious! Stand firm and look at your reflection in that mirror once again. You are Christ's child! You are a princess of the King! Call out to Him and he will adorn you with beauty and make you whole again. God is waiting. Please allow Him to lead you to a place of victory. We have lived in the darkness of night too long. Praise God, we are no longer shattered!
---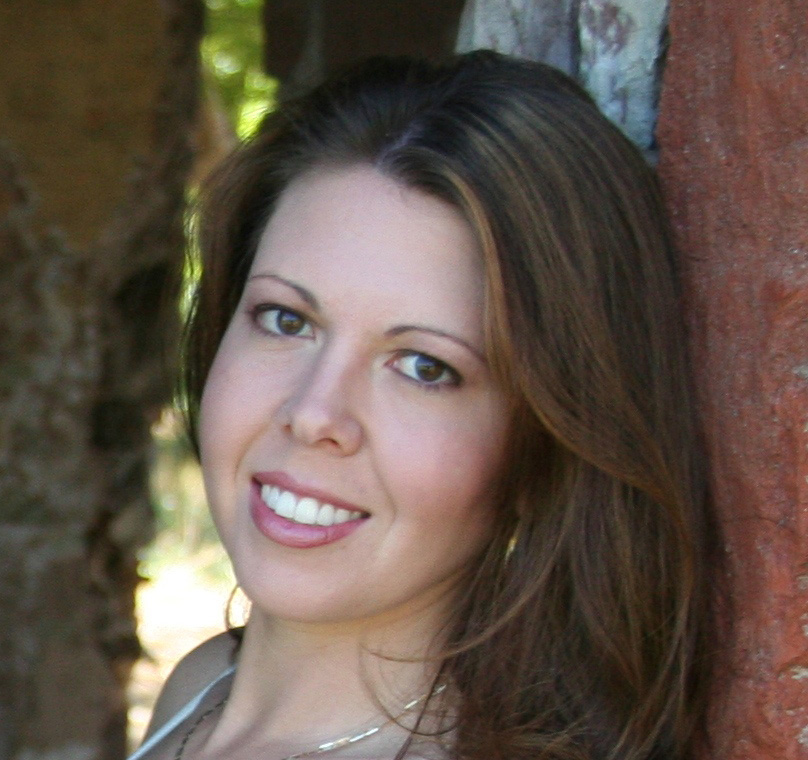 Jenny Sullivan is 36 years old and has been married to Jaret for 17 years. They have 4 beautiful children: a homegrown daughter, a homegrown son, a blessing from Ethiopia, and a treasure from China.
SaveSave