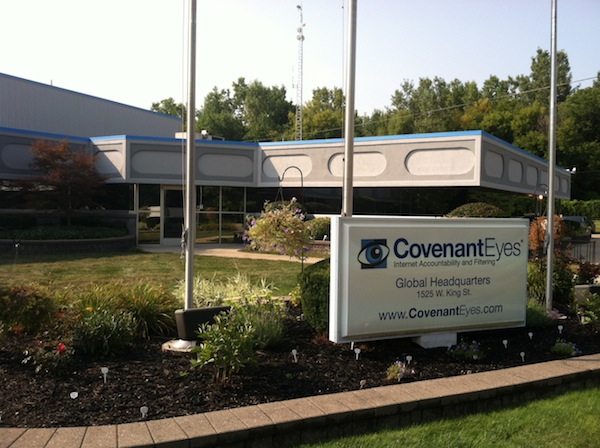 Annelise came to work at Covenant Eyes like she had many times before, expecting to get calls from customers needing technical assistance. What she didn't expect was the alarming call she would get from a pastor from a church near Tulsa, Oklahoma.
The pastor said his computer had been stolen from the church in early July. Covenant Eyes software had been installed on it earlier, and his wife was set up as his Internet Accountability Partner. But after the computer was stolen, she continued to get Internet activity reports in her e-mail. It appeared someone had been using his stolen computer to try to access pornography.
Annelise said she could start tracking the IP addresses used by the computer and give them to the detective assigned to his case. The pastor was hopeful he might recover the stolen property.
On the same day, Seth, another member of our Customer Support team, received a call from the same man…or at least he claimed to be same man. He wanted to have Covenant Eyes removed from the computer because he wanted to sell it, but since he couldn't validate his identity, Seth didn't let him uninstall the software. He also noticed the alert placed on the account about the stolen computer.
Listening to the recordings of both calls, the customer service manager could tell it was not the same person who had called before. The police were contacted with the number and name that were displayed on the caller ID.
With this information, police arrested the alleged thief on August 6.
Over the years, Covenant Eyes has worked with more than 50 investigators in the search for stolen computers. Thanks to our Customer Support team for their excellent work and looking out for the interests of our members.