Nate was a pastor with dark a secret. Porn had been his secret obsession for years. But fantasy gave way to reality one night when he was on his way to lead a Christmas Eve candlelight service at his church. Standing on the street he saw a young woman in the rain, and after letting her in his car to give her a ride, she propositioned him. Nate says, "Her price happened to match the $20 bill I had in my pocket—the one that was supposed to go in the offering plate—and I said yes."
He arrived at church that evening and led the service as planned, still drunk from the cocktail of guilt, shame, and self-hatred. Nate recalls, "The worst part about that night for me—worse than looking into the trusting face of my wife and kids and my parishioners and friends, there on the holiest of nights—worse than all of that was the knowledge that I was going to do it again."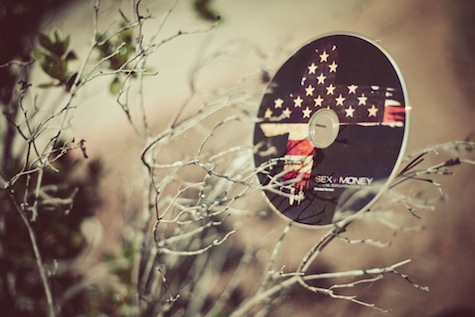 Sex+Money: A Film Where Porn and Prostitution Collide
Nate Larkin tells some of his story of sex addiction in Sex+Money: A National Search for Human Worth. His is one of dozens of stories of men and women who have been ensnared in the ugly cycle of buying and selling sex.
Starting in September 2009, a small group of friends, united by a love of photojournalism and a passion for social justice, traveled in a 32-foot motor home to over 30 states and conducted 75 interviews to uncover the truth about modern, domestic sex trafficking. What they discovered was more than statistics: they saw the human faces of shame, violence, and deceit.
Domestic Sex Trafficking by the Numbers
What shocks many people as they watch Sex+Money is how prevalent sex trafficking is in the United States.
Human trafficking, as a global problem, is the second largest form of organized crime (behind the sale of drugs). Globally speaking, most of human slavery is debt slavery. But in the United States, the trafficking of US kids is almost entirely for the purposes of sex.
Sex Trafficking is defined as the use of force, fraud, or coercion to recruit, harbor, transport, or obtain a person for the purposes of making money from a commercial sex act. While there are about 18,000 sex slaves trafficked in and out of the country in a given year, there are anywhere from 100,000 to 300,000 US children who are bought and sold for their bodies.
The average age of entry into prostitution in the United States is 13 to 14 years old, reports Dorchen A. Leidholdt of the Coalition Against Trafficking in Women. While cities like Atlanta and Dallas are hotspots for trafficking, the problem is ubiquitous, even in the small towns of middle America.
Ernie Allen, President of the National Center for Missing and Exploited Children states, "The only way not to find this problem in any city is simply not to look for it."
The Girls
"Rape, I feel is one of the worst things that could ever happen," says Sarah-Jo Sampson, one of the film's journalists. "For that to be someone's lifestyle—when someone else is getting paid for it—I think that would be one of the worst things in the world."
Sex+Money captures the stories of several woman who used to live the nightmare. Many came from the foster system, abusive homes, or homes where there was severe neglect. Most are not just runaways; rather, they are "throwaway" kids—the vast majority (two-third) of runaways who are never reported to authorities.
The pimps then become their captors and their saviors. For some, it is a textbook case of abduction: girls are captured, repeatedly raped, and then told, "You're hoe now. This is what hoes do," until their spirit is crushed. For others, it is more a subtle and sinister kind of manipulation. The pimp becomes the girl's "daddy," lover, boyfriend, and defender, and over time, he slowly introduces her to a lifestyle of selling herself.
"The main problem is they've been abandoned," says forensic psychologist Alexis Kennedy. "Their family has broken down, and they've run away from something, and they've run into the arms of these predatory pimps and people who use them and abuse them." For many of them, they have already been sexually wounded and decided long ago that their worth was bound up in their bodies. Their whole psyche is bound up in abuse.
The Pimps
"Anybody can control a woman's body, but it takes a pimp to control her mind."
– Derek Williams, former pimp, founder of Back to the Streets
When a pimp looks at a typical high school, he doesn't see a place of education, he sees a buffet: so many young girls, so many of them ready to escape their terrible home lives.
These recruiters come in all shapes and sizes. Some are what the police call "tennis shoe pimps": they don't even own cars, but rather they turn to the Internet and local parties, malls, and schools to find their girls.
"When I had seven girls, none of my girls could come in with less than $500 a night," says Derek Williams. That's a cool $1 million a year. How much of that goes to the girls? "One hundred (percent) of the fund come to me—if you're a real pimp. Dress 'em, feed 'em, keep 'em broke."
The cycle of grooming a girl for prostitution is very similar to the psychological manipulation found in many cases of domestic violence. Sadly, even when the girls try to leave, five out of seven end up returning to their pimps. Girls are kept on a short leash of violence, drugs, manipulation, and false promises.
The Johns
Sex+Money takes viewers on a journey from the supply side (the girls) to the distribution side (the pimps) to the demand side (the johns). Simply put, "If men weren't buying…there wouldn't be this horrible epidemic we have in the United States," says Lisa Smith of Shared Hope International.
Johns are doctors, lawyers, businessmen, and small town soccer coaches—the guy next door. After years of experimentation with pornography, these are men who are trying to recreate in the real world the excitement they feel watching porn. Sexual media has become a part of their character formation.
Of course, most men who see porn do not go out looking for prostitutes. Rather, those who get hooked by pornography are socialized by countless hours of erotic material to think that treating women like commodities is sexy. For some men, risk-taking becomes a part of the seduction, and finally it leads to engaging with prostitutes.
The Debate
Sex+Money highlights the debates that are tied to these issues. "So what if a certain segment of men are hooked on porn and become johns," some argue. "Yes, sex trafficking is an evil, but don't tie it to your moral crusade against porn."
But in ever-widening circles, the film seeks to show that when sexual exploitation is normalized in culture through millions of mass media messages, we are, in a sense, training a generation of men and women who will cheapen sex just enough to think it can be bought and sold.
"What was pornography in the 70s is now mainstream television in this generation, and there are no limits," says Dr. Alexis Kennedy. Pop music has also spread clear messages: "it's hard out there for a pimp" and "b****es get what they deserve."
Sex+Money even tackles some of the blurry lines between sex trafficking and other forms of prostitution. When a girl is coerced into prostitution at 13 and still "chooses" to be a prostitute at 23, is she still a victim of trafficking? Our legal definitions don't always do justice to the brutal realities women are facing.
The Porn Stars
Sex+Money takes viewers behind the scenes to of one of the largest adult expos in the country. There porn producers and stars can meet with devoted fans to sell their wares. Viewers do not get the impression that the adult industry is a champion of sexual liberation, but is rather the mass marketing of abuse.
From the panties with the words "Sex Slave" printed on them to the interviews with spokespersons from "We Abuse Sluts," the porn expo is a big-business meat market. As one porn star said, their fans don't like the "regular stuff" anymore: guys love seeing a girl get "messed up," verbally and physically abused. This is what gets them off.
The film makes the connections difficult to miss: Porn creates the thirst for commercial sex.
Benjamin Skinner, author of A Crime So Monstrous, asks the critical question for law-makers around the subject of porn: "If I take you to New Jersey and pay you for sex, why is it a violation of federal law if I do that, but its not a violation of federal law if I take you to New Jersey, pay you for sex, but turn a camera on."
The Film: Join the Movement
My overall impressions of Sex+Money are as follows.
Few films try to capture both the supply and demand side of sex slavery, but this film does it masterfully.

Please be aware: The entire film is about a heavy, adult subject, and it does not shy away from telling viewers the raw stories. On a few occasions you will see porn stars wearing very little clothing. You will hear stories of terrible physical abuse. While you will not hear sex acts described in vivid detail, the video is definitely meant for a mature audience.
Don't stop with the film. Go to SexAndMoneyFilm.com to learn about how you can get involved.
Pure Minds Online | Issue 35 |  More in this Issue: Why Kids are Unprotected, and 3 Steps to Turn the Tide | New Legal Requirements for Your Child's Privacy | How to Have a Discussion with Your Kids About Porn