by Noel Bouché
"Righteousness and justice are the foundation of your throne; love and faithfulness go before you." – Psalm 89:14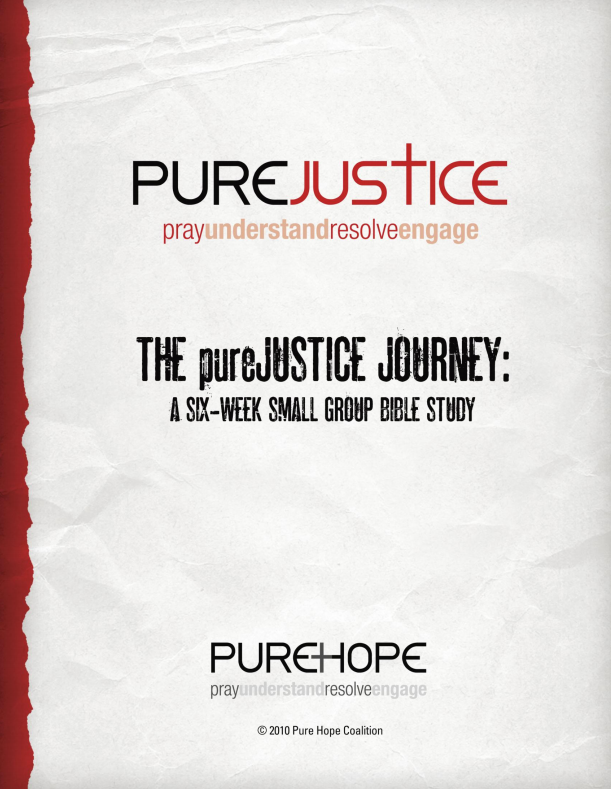 Coming out of law school I thought I had all the tools I would need to "do justice," meaning, kicking in brothel doors and defending victims trapped in the bondage of sexual exploitation. But through years of study and God's continual and gentle revelation, the Lord opened my eyes to see the centrality of sex—how we bear the image of God as males or females—and that at the root of injustice is an impurity of heart and mind that breeds infidelity, objectification, and selfishness.
A truth we are faced with every day at pureHOPE is that driving the global sex trade is a consumer demand fired by lust and fueled by porn and sexualized culture. Moreover, we see that the soil in which that lust takes root is personal brokenness.
This understanding was the genesis of The pureJUSTICE Journey, a free, six-session small group study meant to guide people through what the Bible reveals to us about the connected injustices of sex trafficking and pornography, and more importantly the interwoven virtues of purity and justice, and how each of us can love others and affect change by pursuing healing, purity, and justice in our everyday lives.
The pureHOPE staff, our college interns, and many others across the country have walked through the study, and the impact is always profound. One small group leader at a church in Kansas told me that by the time they finished the first session, people were confessing sin and pain, including childhood sexual abuse, for the first time. God's Word will do that, because He is a loving and gracious Father Who wants to heal and forgive!
Here's what a few individuals have told us after completing the study:
"The Bible study really enabled me to see how justice and God's plan and our sexualized culture are related, which is crucial to be able to live in that culture while fighting against it. It encouraged and equipped me to better reflect God's heart."
"This Bible study expanded and enriched my understanding of God's justice and what his call to righteousness means for us as His people. To act rightly is not just to avoid sin, but to actively work for reconciliation and renewal in a broken world. I learned I could not in good conscience sever my faith from even the most private and intimate aspects of my life."
"As my knowledge of the reality of sexual exploitation grew, I began to run faster and harder to God's word. His justice, righteousness, and love became increasingly evident when presented next to the stark contrast of the sexual brokenness that exists in our world. The Bible study allowed me to experience His goodness and His peace despite the troubling and disheartening reality of porn and trafficking."
I hope you'll join us on The pureJUSTICE Journey and discover for yourself, wherever you are in life, that our King will not break a bruised reed, but will faithfully establish justice and lead us on paths of healing (Isaiah 42).
Download the study for free at purehope.net/resources and discover biblical answers to questions like the following:
When there is no justice, whose sin is responsible?
What effects does impurity, particularly sexual impurity, have in our heart?
Is there hope?
. . . .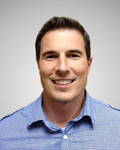 Noel Bouché is the President of pureHOPE, where he focuses on developing strategy and building ministry partnerships with churches, organizations, and individuals across the country. Noel speaks regularly on the topics of Christian sexual ethics, prudent technology use in the mobile age, and the nature of and connections between pornography, prostitution, sex trafficking, and other forms of commercial sex. Prior to joining pureHOPE, he was a litigation attorney and worked in law firms in New York, Washington, DC, and Cincinnati.