by Jenifer Metzger
My husband and I recognized early on in parenthood that we were greatly blessed to be raising God's children. This is a privilege our Father has given us. We understood that it was our job to protect our children and show them Jesus. This job is not to be taken lightly.
Our world is constantly changing. What was not acceptable fifty years ago, or even ten years ago, is common practice and very much accepted today. For many, modesty and purity are not just taken lightly but are even a joke. This makes it difficult to guard what our children see and keep pure hearts. Movies that were rated R when I was a child are now easily rated PG-13 and some even PG.
We monitor what television shows they watch, yet the commercials look as though they are more of an ad for an X-rated movie than a fast food chain or perfume. Television shows and movies geared toward children and family are filled with scantly dressed teens and far too much physical contact.
We strive to monitor what they see online. But if they miss a letter or add an extra letter in their address by mistake, they could be taken to a website that will draw them down a dreadful path. Several times I have typed a phrase into a search engine and just a single letter off and I am directed to websites full of evil.
I am a social media junkie. I love Facebook, Twitter, Pinterest and Instagram, just to name a few, but even these wonderful sites that connect us with friends and family hundreds of miles away can have things seen on them that are harmful to our spirit. With these social medias available on not only computers, but also on cell phones, iPads, Kindles and other devices, we must be on alert at all times.
Finally, brothers and sisters, whatever is true, whatever is noble, whatever is right, whatever is pure, whatever is lovely, whatever is admirable, if anything is excellent or praiseworthy, think about such things. (Philippians 4:8)
Covenant Eyes is a wonderful tool to help hold us accountable for what we view online and to help us monitor what our precious children see. It is too easy to think we are alone so we may view something that may not help keep us heaven-minded. Our teens may struggle with curiosity or peer pressure and choose to look at things that will cloud their view of God. But if we know that our Covenant Eyes Accountability Partner will have access to what we see, we are more careful.
My family uses Covenant Eyes on our two computers, two Kindles, and all cell phones. If it has access to the Internet, it has Covenant Eyes. I refuse to be lackadaisical on something so important. I refuse to take a chance with my children's hearts and relationships with God. I refuse to let something come in between my relationship with my husband or my walk with God.
It is time we stand up for our families and guard our hearts.
. . . .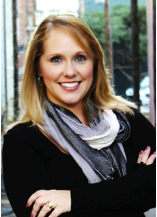 Jenifer Metzger and her husband, Jeremy, have been married for fifteen years and have four children that she calls her blessings from heaven. She is a housewife and homeschooling mom. Jenifer's husband is the children's pastor at their church and she enjoys serving alongside him. Jenifer is a woman learning to say yes to God and excited with the journey He is taking her on.